The San Francisco Chronicle reported on an incident at the Occupy Oakland protests that occurred Wednesday evening. The protests present a unique traffic hazard, but even in normal conditions car crashes involving pedestrians are not nearly as rare as one would hope. The incident serves as a reminder that anyone involved in an automobile-related injury in our area should always seek out a Northern California automobile accident attorney for advice.
According to news reports, a silver Mercedes-Benz struck two individuals involved in a march near the intersection of 11th and Broadway. The pedestrian protesters suffered non-life-threatening leg and ankle injuries and were taken to Highland Hospital. Police did question the driver, who does not appear to have been injured, and he was allowed to leave the scene. Witness accounts make it unclear whether the crash was an accident or a result of "road rage" with the driver acting on frustration and being provoked by other protesters. Early reports suggest that the driver did have a green light but that his car was blocked by the crowds.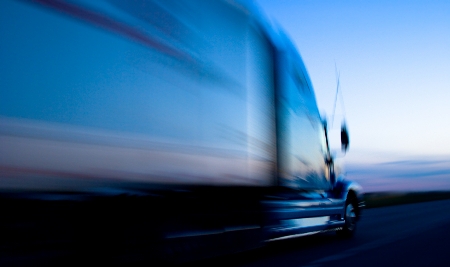 Regardless of political positions, this incident can serve as a reminder of the importance of involving a skilled Oakland personal injury attorney when a car accident occurs. As the Chronicle noted, there were conflicting reports from the many witnesses at the scene. This incident had a particularly volatile context, but emotions will always run high where cars and injured pedestrians are involved. Differing reports from eye-witnesses are common. It is important that anyone involved in an Oakland car accident seek the assistance of a lawyer as soon as possible. An attorney can help gather information while it is fresh and make sure that a complete investigation is undertaken. Early involvement is ideal since time can fade memories and make it more difficult to locate all relevant witnesses. While the police are often involved, they have limited time and resources. It is vital that an attorney be engaged who is dedicated to helping uncover the truth and advocate on behalf of those involved.
This case is also a reminder that the law and liability can be very complex. Every case is unique and determining legal negligence is often a challenging matter requiring professional evaluation. For example, a full legal analysis in this case would encompass both the traffic signal and the presence of a crowd on the roadway. Determining legal fault requires understanding of both the facts and the law and requires investigation of each unique case with knowledgeable application of the relevant legal principles. In all cases, it is important that an attorney be consulted to help the client understand the law and best assert their legal rights.
The skilled Oakland accident attorney at The Brod Law Firm can help. We act as advocates for those involved in automobile accidents, gathering information while it is fresh in the minds of witnesses and ensuring our client is supported throughout the legal process. Most of our personal injury cases are handled on a contingency basis so no attorney's fees are due unless our client recovers compensation.
See Related Blog Posts:
San Francisco Innocent Bystander Killed After Cell Phone Prompts Car Chase
San Francisco-Oakland Pedestrian Accident Attorney Comments on Recent Pedestrian
Accidents in San Francisco