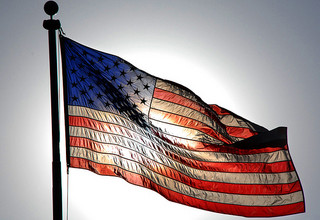 On the Fourth of July, we celebrate our nation and our freedom. It is a day filled with activity from parades to parties, barbeques to beaches, festivals to fireworks. Memories are made as families and communities gather. Ensuring the memories are happy means remembering the importance of keeping the holiday safe. The following topics are just a few of the summer safety issues our San Francisco injury law firm hopes you'll keep in mind so that you and your loved ones have a safe Independence Day.
• Firework Safety
According to the Consumer Products Safety Commission's ("CPSC") 2011 Fireworks Annual Report, U.S. emergency rooms saw an estimated 9,600 firework-related injuries in 2011. Notably, approximately 65% of these injuries occurred in the single month span between June 17 and July 17. Children under age 5 accounted for 400 injuries in that focal period (7% of total) and an additional 1,200 injuries involved children aged 5 to 14 years (19% of total). In the focal month, sparklers led to 1,100 injuries (17% of total). Across the full year, burns accounted for more than half of all firework injuries treated in U.S. emergency departments.
California allows individuals to possess certain fireworks and permits the purchase of "safe and sane" fireworks between June 28 and July 6. Local ordinances may be more restrictive and may prevent purchase and/or use of firework devices. Regardless of legality, fireworks require extreme care and larger devices should be left to the professionals. If you choose to set off fireworks, always remove dry leaves and other flammable debris and keep water nearby. Remember that remains stay hot for quite some time. Children should never be allowed to set off firework devices.
• Drunk Driving
Many celebrate July 4th with day-long gatherings. Attendees may consume a large number of alcoholic drinks, grabbing a new beer when tossing an empty can or accepting refills from a host who ensures guests' glasses are never empty. People often underestimate how much alcohol they consume in these casual situations and may not realize how impaired they've grown by day's end. In the five year period from 2007 to 2011, as reported by the NHTSA, 780 people lost their lives due to alcohol-related accidents during the July 4th holidays.
Designated drivers save lives. If you plan to drink, don't plan to drive. As a recent media campaign notes, "Buzzed Driving is Drunk Driving," a message we urge readers to follow and to share with loved ones. Use care when driving throughout the extra-long holiday weekend, watching for and avoiding drivers who appear intoxicated. Drivers should also prepare for heavy traffic and an increased number of pedestrians, especially near festivals and firework shows.
• Food Safety
We've talked about the danger of foodborne illness in prior posts, noting the threat of e. coli, salmonella, and other bacteria. Cook all meats thoroughly, especially hamburgers given the increased risk of dangerous bacteria in ground beef. Every cook and grill-master should have a food thermometer to accurately monitor internal temperatures. On the other end, cold foods must be kept cold and should not be allowed to sit on counters or picnic tables. Foodsafety.gov provides a useful guide to barbeque safety.
Wishing You and Yours a Happy Fourth of July
We believe that a safe holiday is a happy one. Taking simple safety precautions can keep your celebrations safe and your memories happy. Sadly, we cannot ensure that everyone will share in the commitment to safety. If someone else's negligence turns your holiday tragic, our San Francisco personal injury lawyer can help.
We can't conclude this post without taking a moment to give thanks to all the brave men and women who have fought for our nation's freedom and liberty. Thank you for your commitment and your service. Happy 4th to all.
See Related Blog Posts:
Holiday Accidents in Oakland and Northern California
Before the Countdown: Staying Safe and Preventing Drunk Driving Accidents this New Year
(Photo by Vince Alongi)