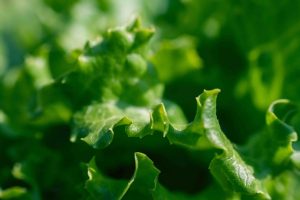 The U.S. is dealing with a large outbreak of E. coli O157:H7 associated with romaine lettuce, and a few states, including California, have been hit particularly hard. The initial announcement from the U.S. Centers for Disease Control and Prevention (CDC) regarding an outbreak of E. coli took place on April 10. As of the initial announcement, 17 individuals in seven states had been affected. Their illnesses had developed between March 22 and 31. Of those individuals, six had been hospitalized. One individual had been diagnosed with hemolytic uremic syndrome, which is a type of kidney failure and one of the more severe potential side effects of an E. coli infection. Since April 10, the outbreak has worsened.
Information as of April 25
The CDC reports that, as of April 25, 84 cases of E. coli infection have been linked to romaine lettuce produced in or around Yuma, Arizona. Individuals affected are spread across 19 states. There have been no deaths, though 42 people have been hospitalized and nine have developed hemolytic uremic syndrome. California has had 13 residents affected by the foodborne illness. The only state hit harder is Pennsylvania with 18 infected individuals.