Despite a movement towards farmer's markets and co-ops, most Americans still get the bulk of their food from grocery stores and large retailers.  In 2016, we should be able to trust that these products are safe.  Unfortunately, foodborne illness remains a major problem in this country as a recent listeria outbreak demonstrates.  While most people might suffer a bad stomach ache after exposure to foodborne bacteria, some end up in the hospital and some even die.  Our San Francisco food safety lawyer is here to help when unsafe foods cause serious consequences.
Major Outbreak of Listeria Leads to Massive Recall
CBS SF recently reported on an outbreak of listeria that has prompted a massive recall of frozen foods.  According to the report, the Centers for Disease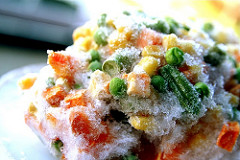 Control ("CDC") has released a list of 358 frozen fruit and vegetable products, including 42 different brand names, that may be contaminated with the potentially deadly bacteria.  The list includes products sold in all 50 states by retailers including Safeway, Costco, and Trader Joe's.  At least 8 people have been hospitalized after consuming contaminated foods, two of whom later died of other causes.