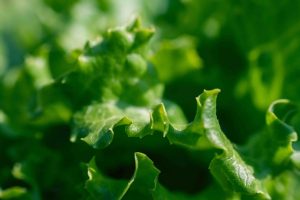 The U.S. is dealing with a large outbreak of E. coli O157:H7 associated with romaine lettuce, and a few states, including California, have been hit particularly hard. The initial announcement from the U.S. Centers for Disease Control and Prevention (CDC) regarding an outbreak of E. coli took place on April 10. As of the initial announcement, 17 individuals in seven states had been affected. Their illnesses had developed between March 22 and 31. Of those individuals, six had been hospitalized. One individual had been diagnosed with hemolytic uremic syndrome, which is a type of kidney failure and one of the more severe potential side effects of an E. coli infection. Since April 10, the outbreak has worsened.
Information as of April 25
The CDC reports that, as of April 25, 84 cases of E. coli infection have been linked to romaine lettuce produced in or around Yuma, Arizona. Individuals affected are spread across 19 states. There have been no deaths, though 42 people have been hospitalized and nine have developed hemolytic uremic syndrome. California has had 13 residents affected by the foodborne illness. The only state hit harder is Pennsylvania with 18 infected individuals.
Many of the reported illnesses are recent, having started in April. Between April 18 and 25, 31 more individuals were reported ill from 10 different states. Three of the states, Colorado, Georgia, and South Dakota, were new. This means the contaminated lettuce is still circulating and being eaten, despite warnings to not sell or eat romaine lettuce.
The individuals who are ill from E. coli range in age from 1 to 88 years old, though the median age is 31 years. Of these individuals, 65% are female.
Where is the Lettuce Coming From?
CDC officials have determined that the romaine lettuce is coming from the growing region of Yuma, Arizona. However, they have not identified a specific grower, supplier, distributor, or brand. Doing so is extremely difficult because people who get sick may not have that information. They may have simply purchased lettuce from their local grocery store or had lettuce at a restaurant.
Symptoms of E. coli
If you have eaten romaine lettuce in the past couple of weeks, you should be aware of the signs of E. coli. It can take anywhere from two to eight days for you to become sick. The most common symptoms are diarrhea, blood in your stool, severe stomach cramps, and vomiting.
Most E. coli infections are mild and you will recover within one week. However, E. coli can be serious, particularly for children, seniors, and those with compromised immune systems.
If your or a loved one's symptoms do not improve after a few days or a week, or at any point you start to develop more serious symptoms, such as decreased urination, go to the emergency room. E. coli can become dangerous due to dehydration. You may also develop hemolytic uremic syndrome, a type of kidney failure, which requires treatment. This type of kidney failure can be treated and you may recover in a few weeks. However, it is possible for it to cause permanent damage or death.
If you or a loved one were hospitalized or developed kidney failure due to an E. coli outbreak, consider speaking with an attorney about your right to compensation. Once the source and cause of the infection is determined, you may have evidence to pursue a personal injury claim. Call Brod Law Firm to learn more.
(image courtesy of Petra Cignale)