If you've suffered from food poisoning, chances are the misery is cemented in your brain.  You may recall stomach cramps, vomiting, diarrhea, and other unpleasant symptoms.  Food poisoning can, however, be even more serious.  Food poisoning can put people in the hospital, cause long-term damage, and even lead to death, especially in vulnerable populations.  This is why we practice food safety law and why our food safety law firm in San Francisco, Santa Rosa, and Oakland talks about food poisoning prevention and, when needed, food poisoning lawsuits.  As we hear about one of the first large recalls of 2016, we take this opportunity to provide the following Food Poisoning FAQ and safety tips.
Trader Joes Recalls Cashews
As the San Francisco Chronicle reports, the popular grocery chain Trader Joe's is warning the public that certain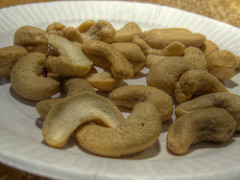 bags of "Raw Cashew Pieces" (barcode 00505154) may be contaminated with salmonella.  Specifically, the store's supplier alerted them to potential contamination in bags labeled "BEST BEFORE 07.17.2016TF4."  Although the initial alert suggests the bags were not sold in California, they were sold in neighboring states and it is still wise to check the packaging.  Thus far, no illnesses have been linked to the nuts, but a press release from Trader Joe's says the nuts have been removed from shelves and asks anyone who has bags from that specific lot to either throw them out or return them to the store for a full refund.