In our work as an Oakland personal injury law firm, we represent people who are injured as a result of someone else's negligence, recklessness, or wrongful actions (or, in limited cases, inaction). Determining and proving fault is critical to obtaining a verdict in the plaintiff's favor and to recovering money damages. While fault is sometimes easy to spot, such as when a drunk driver veers off-road and hits a pedestrian on the sidewalk, it can also be one of the most complex issues in a trial. For example, determining liability and fault in a chain reaction crash often requires a detailed fault analysis. These multi-vehicle incidents involve at least as many stories as the number of cars in the collision and part of our job is to parse out responsibility and prove the degree of each defendant's liability.
Five Killed in One of the Worst Crashes in Lodi's History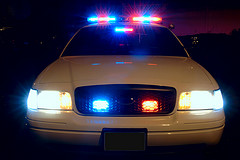 A multicar crash in Lodi is being called one of the worst accidents in the city's history. The Oakland Times (reprinting a Contra Costa Times article) reports that police and paramedics responded to a call around 5:21 P.M. on Tuesday at the intersection of Ham Lane and Vine Street. Although investigators are still looking into the cause of the five car chain-reaction crash, witnesses standing near Lodi Middle School report seeing the driver using a cell phone as he sped through the intersection. Subsequent to the crash, that vehicle ended up in front of the school's driveway with severe front-end damage. The five car collision left several injured and five dead, including a very young child and a pregnant woman.
The Complex Question of Fault in Multi-Car Accidents
As a general matter, rear-end collisions are considered the fault of the rear driver. In large part, this is because the Vehicle Code requires that a driver "shall not follow another vehicle more closely than is reasonable and prudent. However, evidence can overcome this general presumption. This means undertaking a fault analysis and proving the unconventional cause. Where there is a chain-reaction, the fault analysis must be done multiple times. Injured occupants of a given vehicle may have claims against one or more of the drivers. As an example, suppose Driver X is hit from behind by Driver Y after Driver Y was hit by Driver Z. X may have valid claims against both Y and Z, particularly if both were following too closely/tailgating. In other cases, X may only have claims against one of the other drivers if the third individual is deemed without fault. Evidence could also support different conclusions on the fault distribution in the A-B or B-C crashes, which could also impact the A-C fault analysis.
Fault can simple or extremely complex. When we serve as an Oakland car accident injury law firm, particularly in a chain reaction collision, we closely examine a variety of sources to determine how the accident happened and who is to blame. The evidence we would look at includes: Witness reports; Vehicle damage patterns; Photographs of the scene; Police reports; and Surveillance footage from cameras in the area. In order to make an informed conclusion and present it to the judge/jury, we often consult accident reconstruction experts. This is an important part of our representation of car accident victims, a process that can only being when you call our office. An initial consult is always free and many cases are handled on a contingency fee meaning you only pay if you recover money damages.
See Related Blog Posts:
Danger Zones: San Francisco Injury Attorney Discusses On- and Off-Ramp Crashes
"T-Bone Crashes" – A Closer Look Following a Crash that Killed One, Injured Three
(Photo by Scott Davidson)