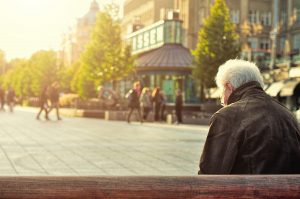 People are living long, active lives, and are continuing to drive well into their senior years. The CHP, California Highway Patrol, recently announced the recommendation for seniors to plan for driving changes as they age. CHP made the announcement in conjunction with the American Occupational Therapy Association as part of the "Older Driver Safety Awareness Week."
Driving Safely as We Age
Driving requires the use of many of our senses. When we get behind the wheel we need to have the focus and dexterity necessary to drive in a safe manner. The CHP notes that driving can be impacted by our emotional, physical, and mental health. According to AAA Foundation for Traffic Safety, seniors are the fastest growing segment of drivers. It is estimated that by 2025, one-quarter of all drivers will be over the age of 65.  
Create a Plan for Driving Safety
It is best for people to create a plan for safe driving as they age, just as they would make a retirement plan. The plan will help older individuals recognize the need to make changes to their driving habits, and assist families with important decisions if driving is no longer safe. Drivers need to understand that their driving abilities and reaction times may be lowered due to age. Seniors should agree to a plan whereby they agree to continue driving only when it is safe for them to do so.
Take a Safety Course
CHP offers a two-hour course designed specifically for the improvement of senior driving safety. Those over the age of 65 are encouraged to complete this course, called Age Well, Drive Smart. The course provides a refresher on driving skills, and updates on traffic laws. It also covers some of the important changes that can occur in older individuals and how to adjust to them so you can keep driving safely. The course is provided free of charge.
Consider Alternative Transportation Options
There are many alternative transportation options for those who need to stop driving. Local transportation choices are often available, including special services for seniors. Ride sharing services are more common than ever, and offer a safe, inexpensive choice for those without their own vehicles. It is best to think about these options before they become a necessity, so the senior citizen is prepared with some good choices.
Accidents Involving Seniors
According to the statistics, about 15% of all licensed drivers in California are age 65 or older. Seniors were involved in 10% of fatal accidents and slightly more than 8% of all crashes. With the population of seniors on the rise, the number of fatal accidents in which they are involved may also increase. Even though safety precautions are taken, accidents still happen. If you were seriously hurt in a car accident, the responsible party should pay for all costs and damages. Contact Brod Law Firm to learn more about how to resolve your case. Call us today at 800-427-7020 to schedule a free consultation.
(image courtesy of Huy Phan)