Readers of our Oakland elder abuse law firm's blog know that elder abuse comes in many forms. According to the National Adult Protective Services Association ("NAPSA") , a national non-profit that allows Adult Protective Services representatives to partner with their counterparts in other states, one in nine seniors reports suffering abuse, neglect, or exploitation in the past year. Financial elder abuse is a growing threat. NAPSA suggests one in 20 seniors experienced some form of perceived financial exploitation in the recent past.
Investigators: Defendants Befriended Widower, Lived Lavishly on Money Stolen from Him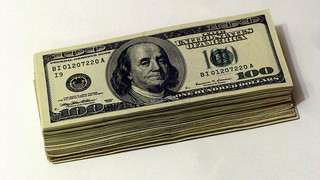 Berkeleyside, an independent online news source, reports that Alameda County district attorney's office has charged a Vallejo couple with financial elder abuse, suggesting they took about $842,000 from a recent widower. Defendants Adriana Segurado Rodezno and Jeffrey Edward Alexander have been held in a Santa Rita jail since their arrest on May 28. Bail is set at $250,000 each. A pre-trial hearing on charges of theft from an elder or dependent adult is set for June 10 in Oakland.
Per court filings, Alexander met the victim in March 2009, shortly after the 69 year-old Santa Barbara man lost his wife. Alexander befriended the man and slowly took over helping him with assorted personal matters. In 2010, they both moved to Berkeley at Alexander's suggestion because Alexander's wife, Rodezno, was set to attend school there. All three shared a residence starting in 2010.
In September 2012, the victim supplied $125,000 to fund a business partnership, named McGuffin Holdings, and trade in foreign currencies. According to the victim, this was the only large sum of money that he knowingly provided to Alexander. However, police believe Alexander ultimately moved approximately $842,000 from the victim's retirement accounts into his own checking account. In his report, Berkeley Police Detective Alexander McDougall noted that some of the funds were likely used for the victim's care (ex. rent, food, etc.), but large sums were spent for the benefit of Alexander and Rodezno. Expenditures for the couple's benefit include: $86,000 in Rodezno's UC Berkeley tuition; $12,000 in Apple computers/products; $17,000 on an Audi luxury vehicle; $7,200 for a car stereo; and $8,000 on personal training for the couple. McDougall's report also suggests that Alexander used the victim's credit card to support a lavish lifestyle, spending $400,000 to maintain that status.
Victim's Report, Defendants' Response
Recently, the victim grew suspicious and, in February, he reported the suspected fraud. The victim noted he qualified as a dependent adult pursuant to California law because mental health issues, including depression, attention deficit disorder, and post-traumatic stress disorder, impaired his ability to carry out normal activities of day-to-day life.
As reflected in Detective McDougall's report, upon arrest Alexander acknowledged making many of the listed purchases/payments. He asserted that the victim knew about the expenditures, but admitted some of the spending was excessive and suggested he owed the victim between $183,000 and $217,000. In turn, Rodezno reported that her husband handled the bills and said she assumed the purchases resulted from successful currency trading through the joint company. In contrast, McDougall wrote in his report that Rodezno knew of the fraudulent activities and participated in them, telling the Audi dealer that the victim was her grandfather and opening an account in her name that received money from the victim's accounts.
Protecting Elder Abuse Victims
While this is one victim's story, the type of abuse is far from unique. It takes bravery to admit you've been the victim of abuse, but the problem of elder abuse will only grow if people do not speak up. Community members and loved ones should also report suspected abuse, especially when the victim is unable or too afraid to report it on his/her own. Officials in Alameda County have declared that June is Elder Abuse Awareness Month. Please use this as an opportunity to reach out for help and to report suspected abuse.
Our experienced Oakland financial elder abuse law firm can help victims of elder abuse in Berkeley, San Francisco, Oakland, and all of Northern California. Please call if we can help you or someone you love.
See Related Blog Posts:
The National Council on Aging's Top Ten Financial Elder Abuse Schemes
Consumer Reports Focuses on Financial Elder Abuse
(Photo by Stan Dalone)