Last fall, our San Francisco food safety law firm called attention to a marked increase in the number of Americans falling ill or even dying as a result of contaminated food. Foods recalled in 2012 included mangoes, cantaloupe, meat, and nut butter. This disturbing trend endangers public health and threatens our ability to trust in the safety of our food supply. It continues to do so in 2013, as evidenced by a recent Hepatitis A outbreak, and it demands the attention of our nation's food industry.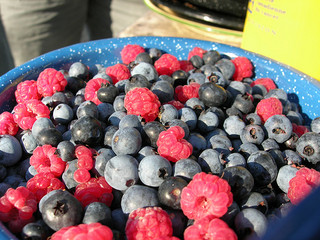 Contra Costa Woman Falls Ill, Frozen Berries Eyed as Culprit
As detailed in the San Francisco Chronicle, an outbreak of hepatitis A tied to frozen berries has reached our region. Last month, a 62 year-old East Contra Costa County resident was hospitalized due to a hepatitis infection. According to Kate Fowlie, a health services spokesperson, the woman had purchased frozen berries labeled Townsend Farms Organic Antioxidant Blend. Fowlie said the woman's illness was likely tied to the berries. Thankfully, the woman has thankfully recovered and been released from the hospital.
Reports indicate that around 30 people in five states (including California) contracted hepatitis A from the frozen mixed berries. In response to the outbreak, Costco removed the product from its stores and has alerted consumers not to eat the product if they purchased the item since February. In Contra Costa County alone, approximately 2,100 bags of the berries were sold since February. Investigators are looking into whether the berries were sold at other stores and whether restaurants or other food providers may have used the berries in their products.
Officials warn that consumers who purchased the Townsend Farms product should avoid eating the berries. Anyone who has eaten the berries in the past 14 days should ask their doctor about a vaccine that may help prevent illness. Symptoms of hepatitis A appear two to six weeks after exposure and include yellowing skin and eyes, fever or chills, fatigue, diarrhea, stomach pain, and vomiting. It can be mild (especially in children) or can be serious enough to require hospitalization.
Food Safety: Statistics and Proposals
In April, Time magazine tackled the issue of foodborne illness in an article titled "Food Safety: CDC Report Shows Rates of Foodborne Illnesses Remain Largely Unchanged." The article notes that one in six Americans falls ill from contaminated food each year, a rate that has held steady for seven years. Salmonella remains the top cause of food-related illness. Notably, incidence of the most frequently seen strain of the bacteria has decreased, but other strains are becoming more common resulting in the overall unchanged incidence of salmonella infection.
The article noted that the Food and Drug Administration ("FDA") and other researchers hope that two proposals released in January will help improve food safety. Pursuant to the first proposal, all manufacturers selling food in the U.S., including products grown domestically and abroad, must develop and follow a set of formal rules focused on preventing contamination and correcting problems when they arise. The second proposal focuses on foods eaten raw, including berries and greens, strengthening standards for growing, picking, packing, and storing the foods. Proposal two also includes standards for: Sanitation during irrigation; Cleaning of produce; Worker hygiene; Avoiding contamination due to animal waste; Monitoring animals entering crop fields, and; Sanitation of processing equipment. Implementing the proposals would be costly, but the FDA suggests they would ultimately lead to major savings in medical costs and the costs associated with recalls.
Our Work as a Northern California Food Safety Law Firm
We hope that the FDA and associated groups will continue to focus on preventing food-borne illnesses. Another way to improve food safety is holding food industry players responsible when their failures result in contamination and illness. Food safety lawsuits, including product liability claims, also help compensate those impacted by food-related illness. If food-borne illness has affected you, please call our San Francisco contaminated food law firm. We can help you recover monetary damages and let the food industry know that they will be held liable if they produce or sell contaminated food products.
See Related Blog Posts:
Study Calls Attention to Rise in Foodborne Illness in 2012
San Francisco Injury Attorney on Food Safety Law
(Photo by Dan McKay)