A recent story in The San Francisco Chronicle caught the attention of our San Francisco tenant's rights attorney. It focuses on 467 code violations, relating to more than half of the thirty-two local properties owned by Bayview Property Managers. Violations involve raw sewage spills, extensive growth of mold and mildew, rodent infestations, dry-rot in stairways, flooding, and crumbling walls and ceilings. Disturbingly, it appears that families may have been living in horrible conditions for decades.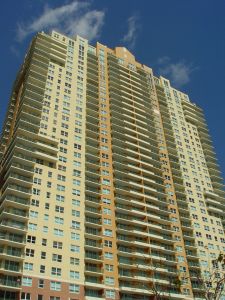 According to the report, Bayview Property Managers operated 137 housing units with the properties concentrated in San Francisco's southeastern neighborhoods and with serving as home to low-income residents. The company's president, James Blanding, previously served San Francisco's Department of Public Works as a civil engineer. City officials suggest company management engaged in sustained, sophisticated efforts to evade housing requirements. Inspectors found egregious conditions and noted that the repair work that did occur was often shoddy and sometimes involved little more than duct tape.
Interviews with tenants reveal more detail about living condition in company-owned units. One resident, who lived with her three year old child, reported plumbing leaks and a toilet that frequently overflowed. She said that after one particularly egregious incident it looking like a swimming pool had been installed in her unit and she needed to use rain boots to enter the apartment. According to the interview, it took more than five months for the company to repair the damage, creating a mold problem and causing the ceiling in the unit below to cave in, even after the company deemed repairs complete. The renter noted that she wanted to move but was unable to find another affordable unit.
Another resident recently left her unit to live with relatives after ongoing problems. She had many complaints, including raw sewage flowing outside her apartment building. The woman also said that chronic mold led to her daughter developing chronic asthma. She did report the problems but said the company showed no sympathy and lacked any sense of urgency when she complained about the conditions.
The various charges resulted in the company agreeing to pay $80,000, the largest recorded civil fine for building code violations in the region. Bayview and its management has until September 15 to correct all the claimed violations and will have to undergo annual inspections for the next five years. Although the company president is a licensed contractor, the settlement states that Blanding will not be permitted to make repairs himself. The company has reportedly retained a property management consultant to create protocol such as routine inspections intended to improve the state of the rental units.
Thankfully, most landlords would never permit the conditions observed by Bayview tenants and investigators to occur in their properties. It is, however, important that tenants know they do have legal rights and that all properties must be maintained in a habitable condition. Renters may also have a claim if they are injured due to unsafe conditions in the unit or common areas. If you are a renter in Northern California and you believe your rights are being violated, please call our San Francisco apartment lawyer for a free consultation.
For additional information on landlord/tenant issues in California, see "California Tenants – A Guide to Residential Tenants' and Landlords' Rights and Responsibilities" provided by the Department of Consumer Affairs.