As San Francisco insurance attorneys, we know all about insurance companies' tactics to deny coverage, even when an insurance plan provides for that coverage. But now there is interesting news that a group of thousands of California doctors are suing Aetna, the country's third largest insurance provider, for denying patients access to out-of-network doctors, even when the patient has purchased a policy giving them the right to chose providers. The doctors claim that Aetna is illegally limiting patients' choices.
This new lawsuit was brought by the Los Angeles County Medical Association, California Medical Association, and a coalition of healthcare organizations and providers. It accuses Aetna of threatening patients with denial of coverage if they visit outside the network of providers. The suit also accuses Aetna of threatening doctors with having their contracts cancelled if they refer patients outside of the network, as well. It also accuses Aetna of false advertising, breach of contract, unfair business practices, and both intentional and negligent interference with health care providers. The goal of the lawsuit is to end these practices and get an immediate injunction, as well as compensation for patients and physicians and punitive damages.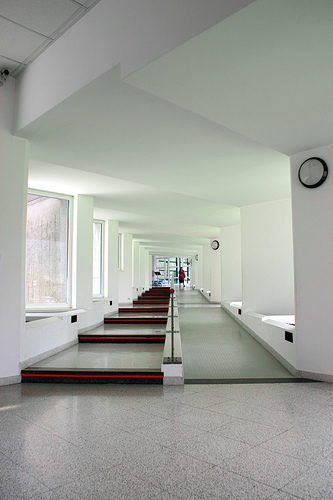 "Despite making tens of millions of dollars selling policies with out-of-network benefits, Aetna has engaged in a campaign to retaliate against its members who attempt to use their out-of-network benefits, and the physicians who refer these members to out-of-network providers," the lawsuit states. Rocky Delgadillo, chief executive of the Los Angeles County Medical Association, called Aetna's actions an "attack on patients rights in favor of profit" to the Wall Street Journal.
Aetna denies the allegations and claims the suit was filed in retaliation for another lawsuit filed by Aetna in February, which claims several California providers sent patients to out-of-network surgical centers, all run by a company called Bay Area Surgical Management. That lawsuit alleges the doctors were investors in the surgical centers and stood to profit from the referrals. About this lawsuit, Aetna spokesperson said that the doctors are putting profits ahead of patient care, and claimed the doctors actions were "needlessly add[ing] to premium costs for everyone."
Mr. Delgadillo flatly denies this retaliation claim, and asserts that the doctors' organizations were researching and preparing for the current case three months before Aetna filed their lawsuit in February.
While doctors and insurance companies battle over these legal issues, the people most affected, and with the least power, are the patients and policyholders themselves.
Insurance companies and medical interests stand to profit from these kind of practices on both sides. Who is looking out for the average person who pays for his or her insurance and then is slammed with a huge medical bill anyway?
If there are problems with your health insurance bills and you are not getting the coverage or benefits you deserve, contact a California insurance lawyer in your area as soon as possible to discuss your options.
See Our Related Blog Posts:
"Death Spiral:" Blue Shield Pushes Customers into Overpriced, Bad Coverage
California Doctors Charged with Medicare Fraud in Nationwide Anti-Fraud Effort