The recent death of three children who were found dead inside a cabin of a yacht which had capsized off of New York's Long Island is making news in the boating world. According to the San Francisco Chronicle, authorities are currently investigating the cause of the boating accident, including whether or not the boat was overcrowded. The young children were ages 12, 11 and 8. It has not been determined whether or not they we wearing life jackets as required under New York Law. Our San Francisco injury attorneys are saddened by this event and want to remind our California residents of some our state's boating laws to prevent an untimely death or injury.
Boating Laws
First, the law requires that all vessels be registered and numbered. There are some exceptions to this law, including boats which are propelled manually, boats which are owned by public agencies and boats which are eight feet or less. If you are a boat owner, or potential owner, and are unsure of whether not your vessel meets any of the exceptions, you are encouraged to contact the California Department of Boating and Waterways prior to taking your boat on the waters.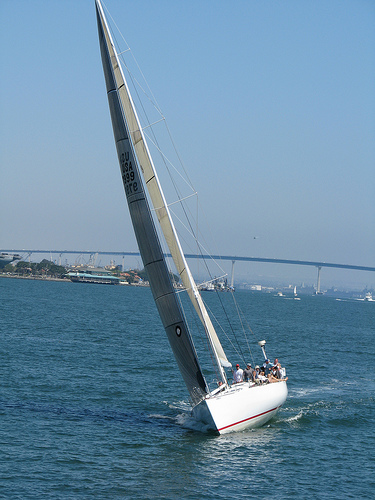 Secondly, the law requires single-hull motorboats less than 20 feet in length that were manufactured after 1972 to display capacity and safe horsepower information. It is very important that you do not overload your boat. While our lovely area has provided our state resident and visitors the pleasure of being able to enjoy the beautiful lakes and the ocean, it is still necessary that these regulations be obeyed. Overcrowding is common and could be a cause for a California boating accident. Further, if it is discovered that a boating accident has occurred due to overcrowding, similar to a motor vehicle accident, the owner could be held accountable and ordered to pay for the victim's damages in court.
Unfortunately, there are hundreds of accidents which occur on the state waterways. Similar to car crashes, many of these accidents are preventable when safety and caution are practiced. This also includes making certain that your boat is equipped with the required safety equipment, including life jackets. Under California law, it is a requirement that vessels less than 16 feet, and all kayaks and canoes regardless of their length, carry a Coast Guard approved life jacket for each passenger. Currently, the law states that a Type I, II, III or V is required for these kinds of vessels. For those vessels which are 16 feet or more, not only are one of these types of life jackets are required for each passenger, but also the law requires a Type IV throwable device.
Since there are so many different laws which apply to different kinds of vessels, it is important that you contact the Department to learn how these laws affect you. Our attorneys at the Brod Law Firm, P.C., are San Francisco Bay Area boating injury attorneys and represent victims or their family members when they have been hurt or injured in a boating accident. If you have recently experienced harm, contact our office today, to arrange a consultation with one of our lawyers who can advise you of your legal rights.
See Our Related Blog Posts:
San Francisco Bicycle Accident Attorney on Safety and The Policy of Contributory Negligence
Do Bike Helmets Prevent Concussions?