To start, we'll say that we believe the answer is "Yes." The question is one posed in a recent article carried by Salon.com and The Crime Report – "Can elder abuse be stopped?" We believe the answer is yes, but we know this cannot occur without widespread efforts from law enforcement, courts, interest groups, and individuals. Our Northern California elder abuse law firm is proud to be a part of these efforts.
A "Dirty Little Secret"
As The Crime Report article notes, Americans over age sixty-five are the fastest growing demographic in the nation. Abuse targeting this growing population of seniors ranges from the economic to the physical, including sexual abuse and neglect. One advocate referred to elder abuse as "[a] dirty little secret" and experts agree too little is being done to stem the growing problem. A key obstacle to the battle against elder abuse is the lack of coordination between groups addressing the problem, including law enforcement, social services, and medical practitioners.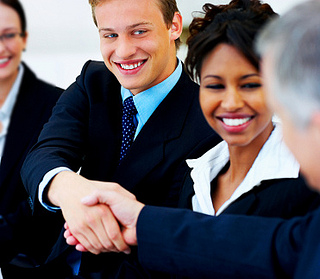 A New Approach
A new approach to elder abuse may help change this, with a handful of "elder abuse forensic centers" working to bring together groups that have previously battled this problem separately. One such effort is the Los Angeles County Elder Abuse Forensic Center, a project launched in 2006 at the University of Southern California Davis School of Gerontology and based out of USC's Medical Center. Attorney Belle Chen, a prosecutor who oversees the Los Angeles DA's office elder abuse unit, noted that collaboration allows the group to develop strategies and a focused approach to elder abuse cases. The first elder care forensics center opened in 2003 at UC Irvine. There are currently centers in operation, three in California, two in New York, and one in Texas.
The collaborative approach fostered at the forensics centers appears to be working. In May 2012, a study published in The Gerontologist found that the USC-based center's efforts on financial elder abuse helped lead to an eight-fold increase in prosecution of such cases by the Los Angeles district attorney's office between April 2007 and December 2009. Dr. Diana Homeier, the director of that center, said this is a natural outgrowth of the center's approach. She noted that when she began practicing as a geriatrician 13 years ago she quickly saw the lack of communication among different agencies serving the elderly. In contrast, in the forensics center model the various professionals can gain insight from the others, an arrangement Dr. Homeier says increases the probability they will work together to achieve the shared goal of reducing elder abuse: "The model is on the cutting edge. It's a whole new way of looking at elder abuse cases." Risa Breckman, the executive director for the New York City center, adds that the concept allows for more robust responses with the experts able to examine cases more thoroughly and efficiently from the various perspectives.
Our Commitment: Partnering with Other Experts and Helping the Victims of Elder Abuse
Our team, led by Attorney Gregory Brod, a lawyer who represents the victims of elders abuse in Sacramento and throughout Northern California, adamantly believes that working together can allow us to bring an end to elder abuse. Partnering with other experts is something we do throughout our legal practice. We work with doctors, law enforcement, and subject-matter experts to analyze evidence and, where earlier resolution proves unsuccessful, present information to juries. We cannot promise to solve the socio-cultural problem as a whole, but was can make a very real impact for the victims who engage our services. We believe this halts more cases than just the one before the court in several ways: 1) By making people take notice (some abuse is actually unintentional, an overburdened family member doesn't know how often to turn an elderly person); 2) It can lead to changes in policy and procedure that keep others safe when a nursing home or other institution is involved, and; 3) In cases with a related criminal prosecution, it can take a wrongdoer out of a role that includes authority over the elderly or infirm.
If someone you love has been the victim of elder abuse in San Francisco, Oakland, Sacramento, or elsewhere in Northern California, please call to arrange a free consultation with Attorney Brod. For general information on reporting elder abuse in California, visit the California Department of Consumer Affairs .
See Related Blog Posts:
Bringing Attention to the Elder Abuse Problem at Both the National and State Levels
Be an Informed Advocate and Prevent Sacramento Nursing Home Abuse with the Help of a Skilled Attorney
(Photo by "thetaxhaven" on compfight.com)