Medicine can improve, and save, lives. Medicine can also be dangerous. In recent years, the media has called attention to the recreational abuse of both prescription and over-the-counter medications. However, much less attention has been paid to another medication-related threat – the misuse of medication to sedate or restrain elderly individuals. As an experienced San Francisco nursing home abuse lawyer, Attorney Brod believes it is crucial that people become aware of this dangerous form of elder abuse. We can only prevent nursing home abuse when we as a community stay informed about the threat.
California Nurse Sentenced to Three Years in Nursing Home Drugging Case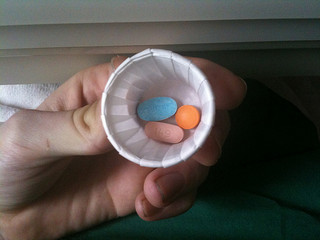 Attorney General Kamela Harris recently issued a press release announcing the criminal conviction and sentencing of a nurse for misusing drugs to chemically restrain nursing home residents. Gwen Hughes previously served as the Director of Nursing for a hospital-based skilled nursing facility in the Kern Valley Healthcare District. According to the evidence, Hughes ordered that psychotropic medications be administered to twenty-three elderly nursing facility residents. The medication was not given for therapeutic purposes but rather intended to quiet and control the patients for the convenience of the facility's staff. The patients who received the medications were considered noisy, argumentative, prone to wandering, and had been known to complain about conditions in the home. Investigators concluded the medicines hastened three patients' deaths and caused some form of adverse reaction to all twenty-three patients, many of whom were being treated for dementia or Alzheimer's disease.
In October, Hughes entered a "no contest" plea to one count of felony elder abuse contributing to the victim's death. This month, the court sentenced her to three years in prison for the crime. Pamela Ott, the district's chief executive, also pled no contest to a single felony conspiracy count and was sentenced to probation, restitution and community service. Medical Director Dr. Hoshang Pormir, who failed to monitor or examine the patients, also received a sentence of community service and restitution.
The Extent of the Drugging Problem
Both state and federal laws apply to the treatment of individuals in nursing homes and other long-term care facilities. Most residents of these facilities depend on medications to maintain their health and quality of life. However, the misuse of medication, both through error and intentional acts, is a major problem. Nursing home residents have the right to be free from any unnecessary drugs, including medications used without adequate indications of necessity or those administered in excessive amounts, for undue duration, or without proper monitoring.
One example of the threat of improper and unnecessary drugging is the use of antipsychotics in patients with dementia. In the spring of 2011, CBS reported on this issue noting that such medicines have never been approved for elderly patients with dementia and the FDA had actually warned that the use of antipsychotics in such patients could lead to sudden death. Despite this clear direction, a government study found a whopping 88% of Medicaid approved antipsychotics given to nursing home residents went to patients with dementia. The report also found that in the six month period from January to June 2007, there were 300,000 instances of nursing home residents receiving unnecessary antipsychotic medications, with more than half those cases involving excessive doses of the drugs.
Experts refer to the misuse of medication a form of chemical restraint. They cite issues of training and problematic relationships between care centers and drug companies as key factors leading to this chemical abuse.
Working to Protect California Nursing Home Residents
In the press release on the Hughes sentencing, Attorney General Harris commented on the general problem of nursing home abuse, stating: "Elder abuse in skilled nursing facilities is a particularly heinous crime because vulnerable victims and their families have placed their trust in the facilities to provide quality care, preserve their dignity and enjoy a better quality of life." She further noted that drugging patients for the convenience of staff is malicious and outrageous conduct. We agree and we are committed to seeking justice for victims of nursing home abuse in San Francisco and throughout the Northern California region. Call to schedule a free consultation.
See Related Blog Posts:
A Shocking Form of Elder Abuse: Sexual Abuse Against Seniors in Care Centers and At Home
Study Finds For-Profit Nursing Homes and Other Healthcare Facilities Place Money Above Care
(Photo by John Russell)