Once again, a local headline not only captured our attention but also pulled at the hearts of all the members of our Sacramento injury law firm. The Sacramento Bee's story is accompanied by a picture of a young boy whose smile takes up half the frame. The boy is six year old Henry Perez-Rocha. He passed away in the early hours of January 16, three months after a tragic car crash allegedly fueled by the mix of illegal drugs and driving. The death is a reminder of the on-going threat of drugged driving in California and across the nation.
Eight Year Old Dies Following October Crash, Police Suspect Drugged Driving Was Key Factor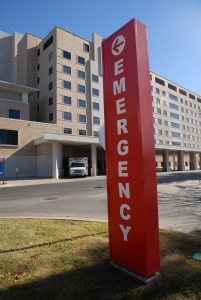 On October 5, 2012, Henry and his eight year old brother Juan were walking to Skycrest Elementary in Citrus Heights with their mother close behind. As they passed through the crosswalk at Greenback Lane and Mariposa Avenue, a Chrysler 300 collided with a Chevy Suburban and then spun out and hit the children. The intersection had a reputation for being busy and dangerous, with drivers often travelling over 50mph despite the 40mph speed limit. Police later arrested fifty-two year old Tres Bales-Sterba of Orangeville, who was behind the wheel of the Chrysler at the time of the crash, on suspicion of misdemeanor charges for driving on a suspended license and suspected felony charges of driving under the influence and causing injury. A toxicology report revealed methamphetamine and other drugs in Bales-Sterba's system.
The accident left Henry in critical condition at UC Davis Medical Center. According to an aunt, as of mid-October he was in a coma. He succumbed to his injuries three months later. His brother Juan was sent home to recover from his own injuries following the accident.
National and State Studies Show Extent of Drugged Driving Threat
Driving under the influence of alcohol may receive more attention, but driving under the influence of drugs is also a major threat. The National Institute on Drug Abuse labels drugged driving a public health issue because it poses a danger not only to the drug user but also to passengers and bystanders on the road. According to a 2009 study by the National Highway Traffic Safety Administration, 18% of fatally injured drivers nationwide tested positive for at least one drug including illicit, prescription, and over-the-counter formulas. Another study from 2007 found that more than 16% of drivers travelling on weekends or during nighttime hours tested positive for some form of drugs, including more than 11% who tested positive for illicit substances.
While the number of drivers using alcohol has declined in recent years, the rate of drugged driving has not. In November 2012, the California Office of Traffic Safety released results of a roadside study that found one in seven weekend nighttime drivers in the state were under the influence of a drug that affects driving ability. Almost twice as many drivers tested positive for such substances than tested positive for alcohol (14% vs. 7.3%). The most prevalent drug found was marijuana, identified in 7.4% of drivers, slightly more than had consumed alcohol. In response to the problem, the state is funding specialized programs to train officers to detect drugged driving as well and also investing in testing equipment. Governor Brown recently signed into law a provision that moves DUI offenses into separate categories for drugs, alcohol, and alcohol plus drugs. This move will help in data collection and hopefully translate into targeted prevention and enforcement strategies.
Attorney for Northern California Drugged Driving Victims
Our sympathies go out to the family of Henry Perez-Rocha and all those impacted by drugged driving. The threat of drugged driving includes both drivers impaired by illicit drugs as well as drivers impaired by legal substances — or, as is often the case, drivers impaired by both. We hope that more attention will be paid to this threat and that education efforts focused on drunk driving will expand to include other forms of driving under the influence.
Attorney Brod represents victims of drugged driving in Sacramento and throughout Northern California in personal injury and wrongful death cases. As we often remind readers of this blog, civil injury and wrongful death cases may proceed whether or not criminal charges are filed. Most of our injury and wrongful death cases are handled on a contingency fee basis so there is no fee unless you recover money. Please call to schedule a free consultation.
See Related Blog Posts:
Northern California Injury Attorney on Drugged Driving and Medication Take-Back Programs
The Danger of Mixing Drugs and Driving
(Photo by Robert Linder)