From an early age, we teach our children that they should contact the police in the event of an emergency. As a law firm for injured victims in Oakland and throughout Northern California, The Brod Law Firm team knows that a strong law enforcement regime can save lives. As taxpayers, our whole community funds emergency services so that they will be available when we need them. However, one Northern California family is alleging that a loved one was murdered after Berkeley police failed to respond to a distress call.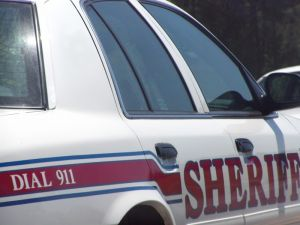 According to reports in The Oakland Tribune and The Berkeley Daily Planet, the family of Peter Cukor, 67, has taken the first steps to file a wrongful death suit against the city of Berkeley. At approximately 8:45 P.M. on February 18, Cukor called police to report a suspicious intruder. Per the claim, a dispatcher told him that an officer would soon arrive at his Berkeley hills home located on Park Gate Road near Tilden Park. Allegedly an officer volunteered to respond to the call but the dispatcher instructed him not to go to the home. Believing an officer would be arriving shortly and seeing the intruder move away from his property, Cukor walked outside to the bottom of his driveway to help the officer locate his residence and advise the officer as to what he had observed. At 9:01 P.M., Cukor's wife looked out an upstairs window and saw that, while police had not arrived, the intruder had returned. She watched as the man, later identified as 23 year old Daniel Dewitt of Alameda, hit Cukor on the head with a ceramic flowerpot. She then placed an additional call, this time to 911. The police did respond and Cukor was taken to the hospital where he died as a result of his injuries.
The Cukor family believes that the city and the Police Department showed gross negligence in failing to properly train and supervise their emergency dispatchers. While a criminal case is pending against Dewitt, who had previously been diagnosed with paranoid schizophrenia and whose murder case has been suspended while he undergoes additional treatment, the Cukors believe the city shares in the blame for Peter Cukor's death. Previous statements by a police detective suggest the department believes that Cukor had left his house to seek help at a nearby fire station, rather than to help police locate his home as his family alleges. Police have also stated that they had no way to know that the intruder would attack Cukor. An additional dispute exists regarding whether the phone number used by Coker was a non-emergency number, as a police representative suggested at a community forum, or had been advertised as the number to call in case of an immediate threat to life or property, as the family claims.
California law has a specific process that needs to be followed when making allegations against state or local government bodies. Per this process, Cukor's wife, Andrea, and their two adult sons, Christopher and Alexander, have filed a claim for unspecified damages against the city of Berkeley. The city has 45 days to respond to the claim, in this case involving allegations of wrongful death and emotional distress. If the claim is rejected, the family then has a six month window during which they can file a lawsuit in Alameda County Superior Court.
Regardless of the outcome of the Cukor case, we hope this serves as an opportunity for the city and the community to review emergency procedures to ensure the best possible service. This case is also a reminder that the law is very complex. While a wrongful death, especially one as unexpected and as violent as Cukor's, is always a very difficult time, it is important that surviving relatives contact a skilled, experienced attorney. As an Oakland wrongful death attorney, Gregory Brod knows the legal system and can help families in Oakland, San Francisco, Sacramento and the surrounding Northern California communities. Our legal team understands how difficult a loss can be and can serve as your guide to the legal system. Call to schedule a free consultation.
See Related Blog Posts:
Salon Shootings Result in Civil Lawsuits for Wrongful Death
Dangerous Condition of Public Property- Tort Claims Against Government Entities