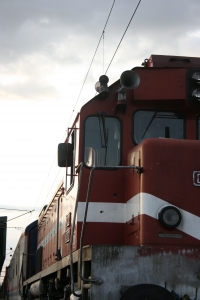 A small town in eastern North Dakota experienced fireworks in a spectacular and potentially deadly way one day before New Year's Eve when an oil train derailed Monday afternoon and exploded into a fiery display of flames and black smoke near Casselton, N.D. And while incidents such as the train derailment in North Dakota are rare, San Francisco train accident attorney Gregory J. Brod would remind us that the consequences of the few derailments that do occur can be devastating.
Fortunately, no one was injured when a BNSF Railway train left the tracks near Casselton, but out of an abundance of caution the town's 2,400 residents temporarily evacuated in the wake of the derailment of the mile-long train, according to the San Francisco Chronicle. The train included oil tankers which, upon overturning, exploded and unleashed voluminous flames and black smoke for more than 24 hours.
As Oil Industry Expands Production, Shipments by Rail Become More Common
Casselton Mayor Ed McConnell expressed the fears and anger of many in the town and elsewhere in the state when he called for federal officials to implement more concrete safety measures. With the booming oil sector in North Dakota producing ever larger amounts of petroleum and train companies hauling the bulk of the industry's output, it's not hard to see why the mayor would be so concerned.
"This is too close for comfort," McConnell said Tuesday. "There have been numerous derailments in this area. It's almost gotten to the point that it looks like not if we're going to have an accident, it's when."
The mayor does not have to rely on a guessing game to back up his grim forecast, as there has been a sharp increase in the number of oil train releases over the last few years, even as less than 0.1 percent of oil tank cars have experienced accidental releases this year. But that has translated into spillage of crude oil from 137 rail cars in 2013, compared with only one release in all of 2009.
The National Transportation Safety Board has launched a probe into the Casselton derailment, but preliminary statements from one NTSB member included the observation that the overturned tankers in question were older model DOT-111 tankers, which have been prone to rupture in previous accidents.
A Toxic, Deadly Trail of Derailments Before Disaster in North Dakota
Prior to the derailment in North Dakota, the most recent major incident involving crude-carrying train cars occurred Nov. 8 when more than two dozen oil tankers derailed into an Alabama swamp, unloading almost 750,000 gallons of crude and sparking another conflagration.
While there were also no injuries in the Alabama derailment, residents of the Quebec town of Lac Megantic were not so lucky in July, when a train carrying crude from North Dakota derailed, killing 47 people.
July also marked the 22nd anniversary of the biggest railway chemical spill in California history. On the fateful morning of July 14, 1991, a Southern Pacific Railroad tank car derailed on the tricky section of track along the Sacramento River called the Cantara Loop. The resulting spillage of 19,000 gallons of the soil fumigant metam sodium destroyed all life in a 41-mile stretch of the river, including more than one million fish and thousands of trees, according to the state Department of Toxic Substance Control. Southern Pacific ultimately paid $38 million for damages, cleanup and river restoration.

An experienced personal injury lawyer is necessary to seek just compensation where injury, wrongful death or a toxic tort may have resulted from a train accident. The team at the Brod Law Firm can expertly help victims of train accidents and urges anyone who has been harmed in this way or knows a loved one who has been hurt in a train accident to contact them as soon as possible for a free consultation.
-James Ambroff-Tahan contributed to this article.
See Related Blog Posts:
Questions Remain About Tragic Train Accident
BART's Latest Woe, on Heels of N.Y. Tragedy, Add to Tribulations on the Rails