Our San Francisco fire injury law firm knows that home fires are a very real danger that can cause death or serious injury. A harsh reminder of this threat came to the Ingleside Heights neighborhood this week when a fire claimed the life of sixty-one year old Deane Wernet on Wednesday night. According to a report in The San Francisco Chronicle , the blaze burned much of the top floor of the residence at 65 Saint Charles Avenue. Wernet moved to San Francisco from Ohio, where she grew up as one of thirteen siblings. She worked as a waitress and also made jewelry and other pieces of art. Authorities are still investigating the fire, but they do not believe foul play was involved.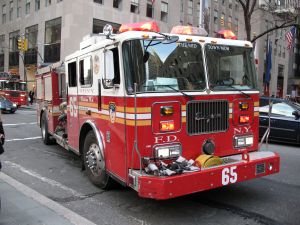 Home Fires: Statistics & Causes
Home fires are the single most common disaster nationwide, a fact that headlines the American Red Cross's Fire Safety Fact Sheet. During the year prior to the info sheet's compilation, a whopping 93% of the disasters that the Red Cross responded to nationwide were fire related. Even more disturbing, fire safety appears to be on a negative trend with the number of home fires rising eight percent since the year 2000. Fires cause more American deaths annually than all types of natural disasters combined, with a home fire being reported every eighty seconds in 2006 and someone dying every 204 minutes due to a home fire. Despite these statistics, only 26% of families have planned and practiced a fire escape plan.
What causes home fires in the U.S.? Cooking fires are the top cause of both home fires and fire-related injuries, with approximately two-thirds of cooking fires beginning on a stove or range. The second most common form of home fires is heating. While cooking and heating cause more fires overall, smoking is the top cause of home fire deaths.
Preventing Fires & Protecting Fire Victims
Home fires are preventable. The Red Cross reports that 74% of home fire deaths in 2005 occurred in residences that either had no smoke alarms or had none in working order. The risk of dying in a home fire is 82% lower in homes with sprinklers and smoke alarms than homes with neither safety device. Working fire extinguishers are another crucial fire safety tool, although it is important to exit to safety and call for help when a fire is too big to contain easily.
In a number of cases, the victim of a fire-related injury or the family of someone who died in a home fire may have a claim in civil court. Some of these claims involve product liability issues, such as when a faulty heater or malfunctioning electrical appliance sparks the blaze. Other cases may rest on landlord/tenant law, such as when a rental unit does not have proper safety devices or fails to comply with safety codes. Premises liability premises can also be applicable in some fire-related suits.
As a San Francisco injury attorney, Greg Brod understands these legal principles. Our team specializes in representing those with catastrophic injuries and the families of wrongful death victims. Call for a free consultation.
See Related Blog Posts:
Fires and Insurance Coverage Disputes
Legal Perspective on Property-Related Accidents
(Photo by Robert Linder)