We gave serious thought to what to put in this blog post, scheduled to go live on Christmas morning.  We already talked about some holiday home dangers earlier this week.  Some suggested trying to find a happy topic for today's post.  What it came down is this: Nothing makes for a happier holiday than having those you love gathered round, safe and sound.  So, our San Francisco personal injury law firm turns instead to a story about at least one family that won't be whole this Christmas, a sad story we hope serves as a reminder of the danger of holiday drunk driving.  Drunk driving crashes are preventable and it is up to each of us to choose not to drink and drive and to implore others to do the same.
Suspected Drunk Driver Hits Two Cars, Claims One Life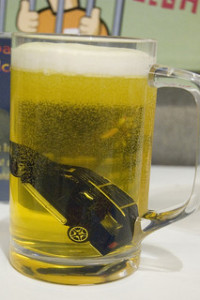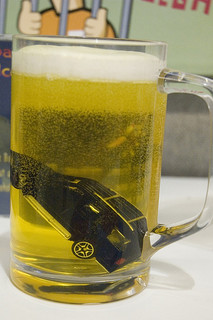 CBS's San Francisco affiliate reports that police suspect alcohol was a factor in a multi-vehicle accident that claimed one life in San Jose.  Police received reports of a two-car accident near Senter and Singleton roads, close to the Capitol Expressway, at approximately 10:45 PM on Monday.  A police spokesman told CBS that a
northbound driver ran through a red light and hit a car that was making a left turn to head southbound on the same street.  The man who ran the red light continued to drive and hit another vehicle.
CBS reports that the driver making the left turn was pronounced dead at the scene, becoming the 53rd traffic fatality in San Jose for 2015.  The driver hit in the second crash was not seriously injured.  Police arrested the man who appears to have caused both collisions and took him to the hospital for treatment before moving him to Santa Clara County Jail.  He is charges with suspected felony drunk driving, hit-and-run, and appears to have had two outstanding warrants.
A Look at the Numbers on Holiday Drinking and Driving
An informative infographic produced by SCRAM Systems, a company that makes alcohol monitoring technology, gives readers a sense of the scope of the holiday drunk driving problem.  Throughout the year, 31% of highway fatalities involve alcohol.  At Christmas, that number increases to 37% and it shoots up to 58% during the New Year's holiday with an average of 40% over the entire holiday season (including Thanksgiving with a 40% rate).  Overall, during the holiday season 1,200 people will die and 25,000 will be injured in alcohol-related traffic crashes.
Advice on Celebrating Safely
The National Institute on Alcohol Abuse and Alcoholism ("NIAAA") recently updated a fact sheet titled "The Truth About Holiday Spirits: How to Celebrate Safely This Season" warning: "We all want to celebrate during the holidays, and more people are likely to drink beyond their limits during this season than at other times of the year…..we often put ourselves and others at risk because we don't understand how alcohol affects us during an evening of celebratory drinking."
The NIAAA cautions that alcohol's effects on the brain including decision-making ability and other driving-related skills begin before any physical impairment can be seen.  On the other end, they also warn that the effects linger longer than most of us realize and alcohol affects the brain and the body long after a person finishes their last drink.  Alcohol enters the bloodstream from the organs even after someone stops drinking, causing impaired judgment and decreased coordination for hours.  Coffee does not help, only time.
Since you can't rely on your decision-making skills after drinking, planning ahead is essential.  If you drink, don't drive and the NIAAA suggests limiting yourself to no more than one per hour and a total of 4 drinks for men or 3 for women each day.  Likewise, they suggest having a glass of water between alcoholic beverages.  Always have a plan in place to get home or to another safe place.  When it comes to the topic of designated drivers, we can't put it any better than the NIAAA does: "Remember that a designated driver is someone who hasn't had any alcohol, not simply the person in your group who drank the least."  As another recent ad campaign notes: "Buzzed Driving Is Drunk Driving."
A Holiday Wish
We wish all of our readers and our neighbors a happy, healthy, safe, and fun holiday season.  Celebrate, but celebrate smart so you can celebrate again.  As always, our car accident injury law offices in Santa Rosa, Oakland, and San Francisco are here to help if someone else's negligent leaves you injured or grieving.
See Related Blog Posts:
Behind the Statistics: Drunk Driving Victims and Perpetrators
Back to Basics: 2012 Accident Figures and a Reminder of the Importance of Injury Counsel
(Image by Jørgen Schyberg)