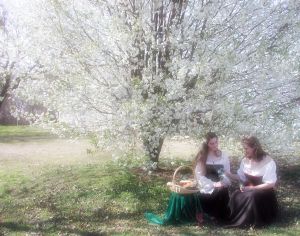 Ask most people to offer a list of activities they would associate with leisure and it's safe to say that an outing to one's local park facilities, especially with family or friends, would rank among the likely candidates. It's therefore hard to imagine that a relaxing day in the park would turn out to be the nightmare that took the life of a Daly City mother spending time with her baby and dog in San Francisco's Holly Park on Thursday, and one that triggered not only criminal charges but also civil law questions of liability, negligence and wrongful death.
City Vehicle at Center of Tragedy
As reported by the San Francisco Chronicle, Christine Svanemyr, 35, her baby girl, Isa Amalie, and the family dog were spending the afternoon lying on the lawn at Holly Park in the Bernal Heights neighborhood when a Recreation and Park Department truck ran her over and killed her shortly after 2 p.m. Svanemyr's daughter and dog were unharmed in the incident, according to the San Francisco Police Department, and in addition to Isa Amalie, she leaves her husband, Vegar Svanemyr.
The driver of the Recreation and Park vehicle, Thomas Burnowski, 57, was arrested on suspicion of vehicular manslaughter and felony hit-and-run. It's not clear whether Burnowski was the gardener several neighborhood residents recall driving recklessly at the park, but the SFPD said an investigation into Svanemyr's death is continuing. The Recreation and Park Department has placed Burnowski on administrative leave without pay pending the investigation.
A spokeswoman for the Recreation and Park Department stated that the department's vehicle policy is that employees are not allowed to drive on park pathways, sidewalks, closed roads or the actual park area "merely for convenience purposes."
"If work requirements necessitate operating a city vehicle on a park-scape or other surface not designed for vehicle operation, utilize a staff person outside the vehicle to serve as a safety watch or otherwise guide vehicle movement," the Recreation and Park Department policy reads.
Driver Faces Multiple Felony Charges
Whether Burnowski violated Recreation and Park Department policy while driving his vehicle on park land is definitely one issue to consider, but one thing is certain, according to the SFPD: the parks department employee took off from Holly Park after hitting Svanemyr and was detained several blocks away and then arrested – and both manslaughter and hit-and-run is are serious felonies.
Unfortunately, Svanemyr is far from the only American to die as a result of a motor vehicle striking a pedestrian or other nonmotorist, as 5,307 such people died in the United States in 2011, according to the National Traffic and Highway Safety Administration. The NTHSA figure in that category has been creeping up since 2009 after generally falling off since the mid-1970s. The majority of pedestrian deaths as a result of being struck by a motor vehicle in an urban area in 2011 occurred on roads with speed limits or 40 mph or less, according to the NTHSA.

At the Brod Law Firm our hearts go out to the family and friends of Christine Svanemyr, and to anyone else who has been killed or injured by a motorist. If you or a loved one has suffered an injury or wrongful death as a result of a motor vehicle collision, please call the experienced personal injury attorneys at our law firm for a free consultation.
-James Ambroff-Tahan contributed to this article.