It is a season of magic and happiness. It is a time for family. It is a time for memories, recalling holidays past and making memories to last a lifetime (or even longer as stories are told to the next generation). It is a special time, whether you celebrate Christmas, Hanukah, Winter Solstice, or simply enjoy a cup of hot cocoa. Sadly, the same decorations that help make the season special can turn a happy scene into a tragic one. In this post, we look at the risk of holiday decorating injuries with the goal of helping readers stay safe this holiday season and ensuring your memories are of family and friends not paramedics and emergency room personnel (though we cannot thank these everyday heroes enough for their work, especially when they sacrifice time with their families to protect all of ours).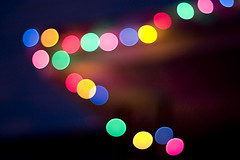 Holiday Decorating Injuries on the Rise
According to the U.S. Consumer Product Safety Commission ("CPSC"), between November and December 2012 approximately 15,000 people ended up in the emergency room because of injuries linked to holiday decorations. The number has steadily increased since 2009 when the figure was 12,000. Put another way, there are currently somewhere around 250 injuries each day during the holiday season with falls, lacerations and back strains topping the list. Another holiday danger is fire with 200 fires per year between 2009 and 2011 originating with the Christmas tree, incidents that left 10 people dead, 20 injured, and caused $16 million in property damage. Candles were another common fire culprit, leading to 70 deaths, 680 injuries, and claiming $308 million in property from 2009 to 2011.
Holiday Decorating Safety Tips
The CPSC provides a number of tips for preventing both fires and other holiday-related injuries including:
If you opt for a live tree, pick one that is fresh and keep the tree watered, monitoring the water level daily.
If you buy an artificial tree, look for one marked "Fire Resistant" but know that is still not a guarantee it cannot/will not catch fire.
Keep any type of tree away from heat sources like radiators, vents, and fireplaces.
Extinguish candles before leaving the room and before going to bed. Always put candles on stable, heat-resistant surfaces and keep them away from children and pets. Never put lighted candles near evergreens.
Choose holiday lights that indicate they have been fire-tested, such as those with an Underwriters Laboratories mark. Check all lights and discard any that have broken sockets, loose connections, or bare wires. Make sure outdoor lights have been approved for such uses.
Check extension cords and discard any with frayed or bare wires.
Practice general ladder safety, including following any warning labels.
If you have small children in the home take special care to avoid decorations that can break or otherwise injure a child and avoid anything that could pose a choking hazard (especially items that may look candy-like).
A bit of prevention can help keep December 2014 a joyful time. If a tragedy does occur and you believe someone else is to blame, such as a commercial location that failed to take care when decorating or a manufacturer that released an unsafe product, please know you are not alone. We hope you don't need our services for a holiday-related injury but our San Francisco injury law firm is here to help if you do.
See Related Blog Posts:
The Threat of Home Electrical Fires
Fire Injury Lawyer Urges Caution to Prevent Home Heating Fires this Holiday Season
(Image by Jeffrey Smith)