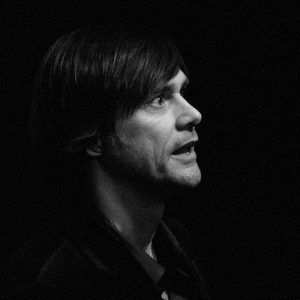 Famous actor and comedian Jim Carrey was named as the defendant in a wrongful death lawsuit filed by the estranged husband of Cathriona White. Ms. White and Mr. Carrey were involved in a dating relationship despite the fact that Ms. White was still married to her husband at the time. Ms. White committed suicide in 2015 by overdosing on several prescription medications. Now, Ms. White's husband Mark Burton is claiming is claiming Carrey should pay compensation for causing and/or contributing to Ms. White's death.
California Wrongful Death Lawsuits
The typical personal injury plaintiff prevails in his or her personal injury lawsuit if he or she can prove, by a preponderance of the evidence (that is, more likely than not) that the defendant named in the suit acted in an irresponsible or careless manner and that this behavior caused the injured plaintiff's losses and injuries. Wrongful death lawsuits in California are similar in that the plaintiff alleges the named defendant's careless or (sometimes) intentional acts caused a person's death. The main difference between a personal injury lawsuit and a wrongful death lawsuit is the identity of the plaintiff: Whereas the injury victim him- or herself is the plaintiff in a personal injury lawsuit, the plaintiff in a wrongful death lawsuit is usually the spouse, partner, or child of the decedent.
The Difficulty with Wrongful Death Lawsuits
The lawsuit filed against Mr. Carrey helps illustrate some of the difficulties present in wrongful death lawsuits. Mr. Burton claims Mr. Carrey contributed to Ms. White's death by providing her with prescription medications despite knowing that she had attempted suicide in the past. In a wrongful death lawsuit, the most important witness who could verify or dispel these allegations – Ms. White – is deceased. Unless the decedent perished under circumstances where other witnesses are present (like a car accident on a busy street), it can become difficult to muster the evidence and testimony necessary to sustain one's burden of proof.
As is true in personal injury cases, causation is important in a wrongful death lawsuit. If other individuals and/or events also contributed to the decedent's untimely passing, the amount of compensation the plaintiff may be able to obtain from the defendant may be quite miniscule and may not justify the amount of time and resources necessary for the plaintiff to expend in order to obtain a favorable verdict.
Building a Better Wrongful Death Case
While no lawyer can guarantee a specific outcome for a particular case, the odds of prevailing in a wrongful death lawsuit improve dramatically when the case begins to be built as soon as possible after the victim's passing. This is the time when evidence is likely to be easily obtainable and when witnesses' memories will be the freshest. Waiting months or even years after a decedent's passing before bringing a case can make obtaining compensation an even more difficult task.
See Related Blog Posts
Understanding Wrongful Death Law in California
(image courtesy of Jean-François Gornet)