It is hard to miss the signs that the holiday giving season is upon us.  For many children, the top item on their list for Santa is a so-called "hoverboard."  Although it isn't quite the air-riding skateboard some of us remember from Back to the Future II, hoverboards offer both transportation and excitement attracting both the young and young-at-heart.  If a hoverboard is on the wish list for someone you love, or if it makes your own "Dear Santa" letter, you need to know about the growing number of hoverboard fires.  As an injury lawyer with a keen understanding dangerous product and recreational injury claims, Attorney Greg Brod can help people injured by hoverboard fires as well as other injuries caused by toys r recreational equipment.  With three offices serving Northern California, his San Francisco, Santa Rosa, and Oakland product liability law firm wants to ensure holiday gifts don't become holiday tragedies.
The Hoverboards of 2015
First things first: What exactly are the hoverboards of 2015?  Buzzfeed, a social and entertainment news site, published a fairly comprehensive report this summer titled Everything You Need to Know About the Hoverboard Craze.  The article references multiple types of hoverboards including a mot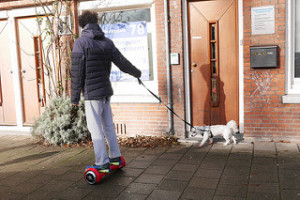 orized skateboard and a board with a single wheel in the center.  For those looking for a "true" hoverboard (a la Marty McFly), boards that actually hover above ground are largely in the development and testing stages.
The most popular hoverboards and the boards at the center of the current product safety concerns are two-wheeled devices that resemble a hands-free Segway.  These hoverboards are controlled by shifting your weight to indicate the direction you wish to travel and have a top speed of 6.2 miles per hour.  Brands differ slightly, but Buzzfeed found they can run from the $300 range to well over $1,000.
Safety Check: Reports of Hoverboard Fires
While hoverboards are (forgive the pun) flying off the shelves, news outlets are warning about serious product dangers.  On Monday, CNN indicated that federal authorities are looking into 11 reports of hoverboards catching on fire in 10 states.  According to the incident reports, certain models of hoverboards have burst into flames because of malfunctioning batteries and plugs.  A Consumer Product Safety Commission spokeswoman called the agency's inquiry a "priority investigation" noting that, "This is a popular holiday item and it's going to be in a lot of consumers' homes, and we'd like to quickly get to the bottom of why some hoverboards catch fire."  Officials are testing both new hoverboards and the devices involved in the reported fires.
A number of different groups have taken steps in response to the safety concerns.  As one manufacturer told CNN, Amazon had a large selection of the self-balancing hoverboards until late last week when it removed 97% of the products from its "shelves."  Amazon reportedly contacted manufacturers asking for proof their products meet safety standards, including those governing batteries and chargers.  Overstock also pulled the products and also offered customers the option of returning previously purchased hoverboards for a full refund.  On a different front, many airlines have banned hoverboards from flights due to the fire concerns.  CNN reports that cities are also taking action with British authorities and New York City officials making it illegal to ride hoverboards in public.
Proving a Product Liability Case
The law takes dangerous products very seriously, applying a strict liability framework to product liability suits.  A plaintiff does not need to prove the company was negligent and does not have to show the company intended or even knew about the product's risks.  Instead, as detailed in Civil Jury Instruction 1200, the plaintiff must show simply: 1) That s/he was harmed; 2) By the product; and 3) Either: a) the product was defectively designed, b) included a manufacturing defect, or c) the company did not provide appropriate warnings/instructions.  Once liability is established, the plaintiff must show the amount of damages including both past and future expenses (e.g., the costs of ongoing medical care for a serious burn injury and/or the estimated loss of income over a plaintiff's lifespan due to a major injury).
When Fun Turns Dangerous
During the holidays, bright lights should come from decorations, not emergency vehicles.  We hope your Christmases are merry, your Hanukah was joyful, and your New Year brings safety and health.  If you or someone you love needs our services, whether as a San Francisco toy injury lawyer or for any other injury matter in the Northern California region, please do call.  We can't turn back time but we can help you get the money you need and deserve to be able to move forward into the new year.
See Related Blog Posts:
California Child Injury Lawyer on the Danger of Scooter Accidents
Northern California Product Injury Lawyer Examines Recall Linking Unexpected Braking to Ignition Panel Design
(Image by Franklin Heijnen)