One of the stories dominating the headlines in recent weeks is the outbreak of fungal meningitis stemming from contaminated medications. As a San Francisco dangerous drugs law firm, we strongly believe that Americans should be able to trust the medicine they receive, whether purchased from a pharmacist, bought over the counter, or obtained directly from a provider during a medical procedure. The current outbreak is yet another reminder of the dangers involved with bad drugs.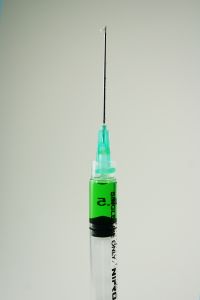 Overview of the Outbreak
According to a report from CNN released early on Tuesday October 16, fifteen people had died as a result of the fungal meningitis outbreak. Authorities traced the outbreak to a contaminated steroid, methylprednisolone acetate. The drug is produced by the New England Compounding Center and the Center for Disease Control ("CDC") recently estimated that medical offices gave the injectable product to approximately 14,000 people. The CDC reports that 214 cases of the disease have been linked to the contaminated medication, with cases spread across fifteen states. As a quick note, compounding pharmacies combine various ingredients to create a medication specifically made for a particular patient.
Meningitis is a condition in which the protective membranes that cover the brain and spinal cord become inflamed. Most cases of meningitis are caused by an infection, usually due to a virus or bacteria. Less frequently, meningitis can be traced to other pathogens such as the fungus at issue in the current outbreak. Unlike many other forms, fungal meningitis is not contagious. However, experts note that fungal infections are often serious. In addition to the common meningitis symptoms such as headache, nausea, stiff neck, and fever, patients with fungal meningitis can also experience dizziness, confusion, and problems dealing with bright lights. People concerned about potential infection should know that not all patients will have all of the symptoms.
Response to Concerns About Contaminated Medication
Investigators are also looking into whether other products produced by the New England Compounding Center may have been contaminated. The Food and Drug Administration ("FDA") noted that a patient who received an injection of triamcinolone acetonide, another NECC product, may also have meningitis. Additionally, a patient who underwent open-heart surgery using a cardioplegic solution (a product that induces heart paralysis during open-heart surgery) from NECC, has contracted a different form of fungal infection. The FDA noted the investigation of that case is still ongoing and the fungus may have come from another source.
Last Friday, Congress announced an expansion of their investigation into the outbreak. A House committee recently sent a notice to the Massachusetts Board of Registration in Pharmacy, noting that this is not the first time that overseers have voiced concerns about the NECC (which is located in Framingham, MA). In 2006, the FDA sent a warning letter to the company that detailed significant violations witnessed by the agency's investigators the prior year. Responding to the current problems, Massachusetts Governor Deval Patrick also accused the company of misleading regulators and going beyond its license by shipping large amounts of their compounded drugs across the country. The state's pharmacy board is also mandating that all compounding pharmacies in Massachusetts sign affidavits verifying their compliance with state regulations requiring that medications are mixed for use by specific patients.
In response to the outbreak, NECC announced a recall of all its products on October 6. Additionally, the FDA has raised concerns about the sterility of all NECC injectable drugs and stated that all patients who received the medications already should be notified of the potential risk of infection.
Help for Victims of Contaminated Drugs in Northern California
We hope that no more patients fall ill due to the current outbreak and that the incident leads to greater caution in compounding pharmacies and other pharmaceutical manufacturing facilities. If you or a loved one has fallen ill due to an NECC product or other contaminated medication, please call our office. Our San Francisco product liability law firm is ready and able to assist victims of dangerous drugs.
See Related Blog Posts:
Dangerous Drug Alert: Potentially Risky Hormone Therapy Aimed at Aging Men
FDA Issues a Second Warning about the Dietary Supplement Reumofan