While it isn't a war in the traditional sense, the War on Drugs has claimed countless victims. In addition to those who've died as a result of their own drug use, the War's victims include babies born addicted, people killed in car accidents caused by drugged drivers, and those caught in the violence of the drug trade. Certain drugs pose their own unique threats, such as the risks tied to methamphetamine (aka "meth") production. Our San Jose methamphetamine injury lawyer is available to help when a meth explosion injures or kills an innocent bystander in Northern California.
Major Drug Bust Nabs Two, Recovers Meth from Hidden Compartments in Suspects' Vehicle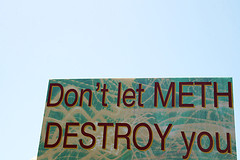 Recently, the Santa Clara County Sheriff's Office arrested two people in a motor vehicle that contained 37 pounds of methamphetamine stashed in hidden compartments. As reported in the Oakland Tribune, the arrests of Juan Manuel Ponce-Chavez (age 22 of San Jose) and Norma Yolanda Juarez (age 28 of San Jose) followed an investigation that lasted several months. Police believe Ponce-Chavez is a major drug trafficker whose ties run from San Jose to Michoacan, a Mexican state with a reputation for being rife with drug cartels. Investigators place the wholesale value of the seized meth at over $200,000 and note the value is significantly higher when it is split into street-level sale quantities. The suspects are being held in Santa Clara County Jail on bail listed at $1 million for Ponce-Chaves and $500,000 for Juarez.
Risk of Explosions from "Shake and Bake" Method of Meth Production
While the recent San Jose bust did not involve manufacturing, it is impossible to fully divorce any meth case from the dangers of meth manufacturing. A 2012 About.com article warns of the danger of one particular method of manufacture, designed to elude the growing restrictions on the sale of the drug's ingredients. The "shake and bake" method uses a two-liter soda bottle, a few cold pills, and common chemicals found in many homes. It only produces a small amount of meth, but this form of manufacturing is easier to conceal than larger labs (everything can fit in a backpack) and sidesteps the restrictions that make it hard to obtain a large number of cold pills. Users have been known to make meth while driving ("mobile meth labs"), often tossing the used soda bottle out the window which leaves a poisonous sludge on the roadway. Frighteningly, a Google search for "shake and bake method" returns many results that purport to provide instructions for making meth.
Why the concern about a method that makes small amounts of a drug when drug busts often involve larger quantities? The shake and bake method is not only easy to conceal and highly accessible, it is also extremely dangerous. Shaking the bottle the wrong way, allowing even a small amount of oxygen inside, or opening the bottle too soon (all particularly risky given that users may try to make meth on their own with only a hastily scrawled set of instructions) can lead to an explosion and create a massive fireball. This can all happen while the bottle is in the manufacturer's hand, making it nearly impossible for them to escape. Bystanders are also at risk if, for example, the explosion sets a multi-unit residence ablaze. Another risk involves an uninvolved person, especially a curious child, opening what appears to be a typical discarded bottle and setting off an explosion.
A 2011 research paper found most "clandestine meth lab events" occurred in residential settings. Researchers also found that 61% of meth lab victims (people who had one or more adverse health response or who were killed due to a chemical incident at a meth lab) were official responders (i.e. police, firefighters, medics) and 33% were part of the general public.
Law Firm for Bystanders Injured or Killed By Drug-Related Accidents
Drugs do not only impact the user, they can pose a danger to innocent bystanders in a myriad of ways. If you or a loved one is the victim of a meth-related fire or another injury stemming from the drug trade, you deserve compensation. Call our San Jose meth explosion attorney to discuss your rights.
See Related Blog Posts:
Injury Attorney Comments on The Dangers of Meth Use
Focusing on Drugged Driving Following the Death of a Young Victim
(Photo by celine nadeau)