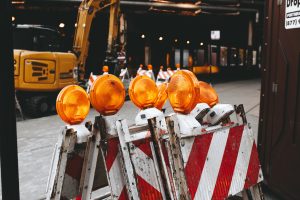 It is only the end of January and San Francisco has already witnessed multiple scaffolding accidents that have led to pedestrian and worker injuries. In early January, poor weather caused scaffolding materials to fall from a seven-story building near Market Street. San Francisco police blocked off a portion of Market Street for fear that other materials could fall and hurt people. About an hour later, scaffolding collapsed near California and Spruce Streets. On January 20, scaffolding fell near Turk and Market, hurting an individual who was taken away in an ambulance. On the 24th, three workers were seriously hurt when the scaffolding they were using collapsed. They fell 25 feet to concrete suffering fractures and internal injuries. For this particular incident, the building owner did not have the proper work permits and there were multiple safety violations.
Scaffolding is often a necessary component to new construction and renovations. However, it must be constructed properly and protected from the elements. When scaffolding is not constructed or used correctly, it is more likely to collapse and cause injuries.
If you were injured due to falling scaffolding materials or a collapse, do not hesitate to reach out to an experienced San Francisco personal injury lawyer at Brod Law Firm. We will determine who is responsible for the construction materials and site that led to your injuries, whether the scaffolding was properly installed, and whether the owner had the proper work permits.
Common Scaffolding Accident Injuries
Pedestrians are often victims of scaffolding accidents. Scaffolding is used to work on the side of buildings, and is commonly installed above sidewalks and other walkways. Pedestrians walking beneath these materials are at risk of being struck by falling objects or being hit or trapped by collapsing scaffolding.
Common injuries pedestrians suffer in scaffolding accidents include:
Traumatic brain injury (TBI):

From either falling objects or a collapse, pedestrians may be struck on the head. This can lead to concussions or more serious TBI. If an individual's skull is pierced or fractured, this can result in a severe TBI, which can cause coma, disability, and death.

Broken bones:

Scaffolding accidents can cause fractures throughout a person's body, particularly if individuals end up falling on concrete.

Lacerations:

Passersby can suffer deep and jagged cuts during scaffolding incidents. These need to be treated by physicians and may require the expertise of a plastic surgeon to reduce scarring. Lacerations also have a risk of infection, which can increase the length of time it takes to heal and pain associated with the injury.

Spinal cord injuries:

Serious construction accidents involving scaffolding can cause spinal injuries, including partial or complete severance of the spinal cord. Depending on the severity of the injury, individuals may have nerve damage, neurological issues, partial or full paralysis.

Internal injuries:

During scaffolding accidents, it is possible for extremely heavy materials to fall on pedestrians. This weight and the force from the fall can cause internal injuries.
Contact a San Francisco Personal Injury Lawyer Right Away
If you were injured in a scaffolding or other construction accident as a pedestrian, contact an attorney at Brod Law Firm as soon as possible. You may have the right to recover from the owner of the scaffolding or the company managing the construction site. We will investigate the situation for you to determine who may be liable for your injuries and your best course of action to recover compensation.
Contact Brod Law Firm at (800) 427-7020 to schedule a free consultation.
(image courtesy of Matthew Hamilton)