Bed bugs have long plagued humans.  A recent Salon article points to evidence of bed bugs in an Egyptian archeological site dating between 1352 and 1336 B.C., suspected bed bug infestations in ninth century Iraq, and possible references to the pests in ancient Jewish and Islamic texts.  Nonetheless, even old problems may call for new solutions that take into account the realities of modern life.  Our San Francisco bed bug lawyer monitors changes to bed bug laws in California and across the nation, following news that can help us represent people who are dealing with a bed bug invasion because of someone else's negligence.
Proposed California Landlord/Tenant Law Would Clarify Bed Bug Responsibilities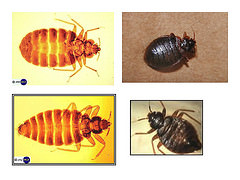 At the state and local level, particularly in the Bay Area, California is known for protecting residential renters.  Currently, a number of different laws can be used to help tenants whose landlords contributed to a bed bug problem and/or failed to take appropriate responsibility for keeping the property vermin-free.  As the LA Weekly reported on Friday, State Assemblyman Adrin Nazarian has crafted a bill aimed at clarifying the responsibilities of both landlords and tenants when bed bugs infest residential rentals.  Assembly Bill 551 would:
Prohibit tenants from knowingly bringing infested items onto the premises;
Require tenants to notify landlords within 7 days if they know of or suspect a bed bug infestation;
Require landlords to contact a pest control company within 3 days of such notification, provide findings to tenants within 48 hours, and then prepare/implement a pest control plan;
Make tenants responsible for managing their belongings and cooperating with a reasonable pest control plan;
Prohibit renting or leasing a property when the landlord knows or should know it is infested.
If passed, the law would trump local ordinances with a notable exception permitting San Francisco's regulations/ordinances to stand.
Landlord/Tenant Proposals in Other States
California is far from the only state looking to clarify bed bug laws in the landlord/tenant arena.  A proposal in Connecticut, discussed in the April 6, 2015 edition of the Hartford Courant, would make landlords responsible for inspecting units when a tenant reports bed bugs, require landlords to disclose previous or nearby infestations, and hold landlords accountable for the cost of an exterminator if they cannot control the infestation themselves.  However, the bill would shift costs to tenants if they fail to comply with treatment and/or do not provide appropriate access to their unit for extermination purposes.
According to WKZO, lawmakers from Kalamazoo, Michigan have also proposed state legislation tasking landlords with taking steps to end a bed bug infestation.  However, unlike many other laws, this one would require the party that introduced the bugs onto the property pay for the extermination.  This provision concerns our bed bug law firm because it would be very difficult to implement in practice and may be unjust in cases such as when an accidental introduction becomes an epidemic due to a landlord's indifference or an infestation that spreads from one unit to another when bugs migrate between shared walls.  The Michigan law would also ban landlords from renting infested properties.
Another Bed Bug Proposal Outside the Residential Arena
Notably, bed bug issues are not confined to the landlord/tenant arena.  In mid-2014, a state assemblyman began pushing for legislation requiring New York City's Metropolitan Transit Authority ("MTA") to notify the public within 24 hours if bed bugs are located on subway cars or city buses.  The call followed an outbreak of bed bugs on MTA vehicles.  ABC 7  cited the case of a train conductor who was bitten several times and the New York Daily News said the pests were spotted on trains 21 times in a single month and were also found in crew rooms and MTA offices.
Bed Bug Laws and Legal Rights: Communication and Clarification
Two themes run throughout the recent legislative proposals involving bed bugs – communication and clarification.  The proposals seek to clarify an often confusing web of laws and regulations applicable to the pests, with most focusing on protecting individuals from companies that refuse to act upon notice of an infestation.
Our Northern California bed bug lawyer helps individuals who have been twice victimized, by insect pests and by "human pests" such as an unresponsive landlord or another negligent individual/corporation whose actions or inactions allow the bugs to thrive.  Call our bed bug lawyer in Oakland, San Francisco, or Santa Rosa for more information.  We are currently accepting cases on behalf of both individuals and potential class action matters.
See Related Blog Posts:
California Bed Bug Lawyer on Why Landlords Must Take the Lead in Bed Bug Extermination
Bed Bugs in the Courts (Not Literally!) — Using Individual Lawsuits and Class Actions to Protect California Renters
(Image by Michael Wunderli)