There are few advances as important to our society as modern prescription medication. It wasn't long ago that people died from illnesses we now treat with a basic course of antibiotics. Many medications save lives. Others help manage severe pain and other health problems, making life more livable. However, as the news outlets often remind us, there is a huge problem stemming from prescription misuse. Abuse and addiction are followed by crimes associated with obtaining and selling medications. An often under-recognized form of this crime is prescription theft in senior care settings. Our San Francisco nursing home abuse lawyer understands this threat and is working to help victims of nursing home drug theft throughout Northern California.
One Example of a Widespread Threat: Florida Nurse Caught With 126 Pills Stolen from Elderly Patients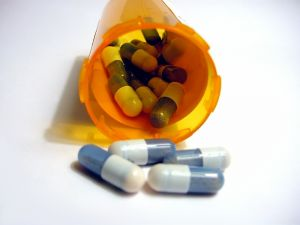 Nursing home medication theft is a nationwide problem that strikes communities of all size, as a recent headline demonstrates. On February 24, according to the Crestview Bulletin, the sheriff's office in Okaloosa County, Florida received a call about a theft at The Manor of Bluewater Bay. The Manor is a 120-bed facility providing both long-term nursing home and short-term rehabilitation services in Niceville, a city of 13,000 on Florida's panhandle. The Director of Nursing told the responding deputy that he'd observed surveillance video footage showing a nurse stealing prescription medications from patients. When confronted, 32 year-old Renee Lorraine Stern admitted to stealing the drugs. The nurse had 126 pills in her possession belonging to a number of different facility residents, including pain killers and anxiety medication. She reported that the drugs were for her own use to treat pain stemming from a prior surgery. Police charged Stern with larceny and several counts of possessing a controlled substance. They have set a court date of April 9.
Fighting the Threat of Nursing Home Drug Theft
A quick Internet search demonstrates the fact that the problem of prescription theft in nursing homes and other care facilities is both widespread and growing. Concerns about the problem led Ohio's Attorney General Mike DeWine to include a plan to curb nursing home drug theft in the state's prescription abuse prevention initiative. Drugfree.org reported on DeWine's July 2012 promise to offer investigative services to nursing facilities in Ohio facing drug theft issues. In his announcement, DeWine referenced a number of cases of employee medication theft, including those perpetrated for the employee's own drug use, for use by a loved one, or for sale and financial gain.
We hope California officials will consider Ohio's lead and undertake concerted efforts to combat the threat of prescription drug theft in nursing homes. It is also important that people recognize that prescription theft is a form of nursing home abuse. The thefts deprive patients of vital medical care, causing pain, illness, and, possibly even death. There is an added insult in the fact that the thefts are being carried out by people entrusted with the care of elderly and infirm patients.
Many of the victims of these thefts cannot advocate for themselves and they rely on their loved ones to help protect their interests. If your loved one has been a victim of prescription theft in a Northern California nursing home, please contact our San Francisco elder care law firm. We can help you advocate for your family member and reinforce the message that prescription drug theft is a serious crime that victimizes the very people the perpetrator was obligated to protect.
See Related Blog Posts:
Bedsores: A Serious Medical Ailment and a Possible Warning Sign of Elder Abuse
Elder Abuse Through Medications: The Threat of Dangerous Drugging