Whether on our highways, city streets, or residential roads, automobile accidents seem to be almost a daily occurrence in Northern California. These accidents cause serious injury, major property loss, and, all too often, the loss of life. As a San Francisco accident lawyer, Attorney Greg Brod works to help victims recover damages in California's civil courts. This work allows our team to see firsthand the factors that lead to tragic crashes. While sometimes it seems like too basic a factor to mention, speeding remains one of the most common factors that contributes to roadway tragedies.
Three Injured in Danbury Car Accident, Officers Suspect Speeding Led to Crash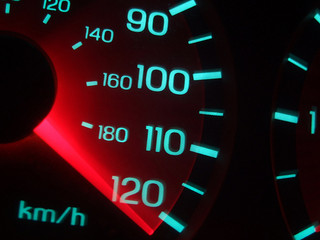 It was shortly after midnight when, according to a report in The San Francisco Chronicle, nineteen year old Jason Perez was driving east on White Street in Danbury. Investigators believe the teen was speeding when the 1992 Acura Integra ran off the road and careened into a telephone pole at the intersection with Shalvoys Lane. The car then spun, hitting and breaking a fire hydrant before rolling on its side and sliding across the street. Perez and his two passengers were injured and transported to Danbury Hospital. At the time of the report, details on their injuries and condition had not been released. In addition to speed, police are looking into whether alcohol or mechanical issues may have contributed to the incident.
Speeding Statistics
Whether it is a single vehicle accident or a multiple car pileup, speeding is a leading cause of automobile crashes. In a webpage focused on speeding, the National Safety Council cites a National Highway Safety Administration ("NHTSA") study finding that speed is a factor in one out of every three deadly crashes. The NHTSA considers an accident speed-related if a driver is charged with speeding or if the responding officer otherwise indicates in his/her report that racing, exceeding the posted speed limit, or travelling too fast for existing road conditions contributed to the crash. Overall, speeding is the third most-common contributing factor in traffic accidents nationwide. Speeding stands out from other dangerous habits, such as driving under the influence and failing to wear a seatbelt, because the number of speed-related collisions involving injury or death has not fallen in past years. Police and other safety officials still struggle to control speeding and reduce the rate of speed-related accidents.
Studies reveal an interesting contradiction; people are quick to cite speeding by other drivers as a major safety threat, but the majority also confess to speeding themselves. People seem to believe that they won't be caught and that their own speeding habits are not dangerous. The statistics disagree. More than 13,000 people die in speed-related crashes annually. Crashes involving speeding cost society more than $40 billion a year; a figure that translates to a price of $76,000 for each minute "gained" by a driver looking to shave time from a trip. Notably, most speeding deaths occur on roads other than highways with 47% of deaths in speeding-related crashes occurring on roads with speed limits at or under 50 miles per hour and more than 20% on roads with posted limits at or under 35 miles per hour.
Helping Victims of Speeding Drivers Recover
It is a fact our team knows all too well – speed kills. Speed can also result in severe injuries, the type of catastrophic injuries that change a victim's life forever. If a speeding driver in Northern California has caused you injury or caused the death of a loved one, please call our San Francisco car accident attorney. A free consultation is the first step in obtaining financial compensation.
See Related Blog Posts:
San Francisco Accident Lawyer Considers Factors that Contribute to Fatal Car Crashes
San Mateo Pedestrian Accident – A Reminder of an All-too-Common Safety Threat