Marking a sad milestone, The Oakland Tribune reported on the twentieth pedestrian or bicyclist fatality to occur this year in San Jose. As your Oakland personal injury law firm, we are particularly dismayed to note that this pedestrian death comes only a week after a cyclist was killed on the very same road.
The victim, a 34 year-old man whose name has not been released, was killed Monday evening. He was crossing a busy stretch of road just south of downtown Jose near where Monterrey Highway and Old Tully Road intersect. It is unclear whether he was in a marked crosswalk when he was hit and killed by a Toyota Tundra. The female driver did remain at the scene and alcohol does not appear to have been a factor in the crash. As of the time of the Tribune's report, the driver had not been arrested or identified.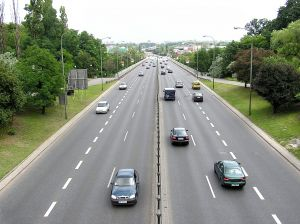 Although it is unclear whether the pedestrian in this accident was utilizing a crosswalk, the Oakland pedestrian accident attorney at The Brod Law Firm wants to remind readers that California law requires that drivers yield to pedestrians in a marked crosswalk. This rule also applies at unmarked crosswalks at our intersections. Pedestrians are required to exercise caution and the law does prohibit a pedestrian from suddenly leaving the sidewalk or otherwise stepping into the path of automobile traffic. However, the law does place the bulk of responsibility on drivers to prevent the injury or death of a pedestrian who is using appropriate precautions. While the law does prohibit pedestrians from crossing roads outside of intersections or marked crosswalks, that does not alleviate the duty of all drivers to be alert for pedestrians and exercise care at all times.
California is well-known for its driving-centered culture. At the Brod Law Firm, we believe that drivers have a strong responsibility to obey the law and drive responsibly. We also believe in the continued efforts of our state and our Northern California towns to create roadways that are safe for all of our residents. As your Oakland car accident lawyers, we know that automobile accidents are a very real part of life in our region but believe that the numbers can be reduced. We urge our local and state officials to make safety a priority. Well-marked crosswalks, appropriate speed limits, and a continued emphasis on preventing driver distraction can help prevent pedestrian injuries and deaths. We also support research studies aimed at finding the very best ways to protect our residents. These are studies that might have initial costs but will ultimately lead to economic savings and, more importantly, can save lives.
Pedestrian accidents are tragic, as are other automobile-related accidents that cause injury and death. We recognize that the aftermath of an accident is difficult for surviving victims and the loved ones of an individual whose life is lost. We encourage victims to seek emotional support in the difficult days after an accident. The legal system cannot undo an accident, but it can help victims or their families recover damages. If you or someone you love is injured in a Northern California car accident, please contact the Brod Law Firm team for help. In most of our personal injury cases, we do operate on a contingency fee and we do not get paid unless we help you recover. We work with victims in Oakland, San Francisco, Sacramento, and throughout the Northern California region.
We advocate for prevention first but accidents do happen and we are here to help.
See Related Blog Posts:
The Most Dangerous Places for Pedestrians in San Francisco
Guilty Plea in Fatal Hit-And-Run: The Aftermath of a Pedestrian Fatality