The beautiful climate is one of the many factors that make Northern California a great place to call home. It also means that bicycling can be a great transportation option that saves money, is friendly to the environment and has terrific health benefits. Unfortunately, this also creates the danger of Oakland bicycle accidents. Cyclists and drivers share the responsibility for making the roads safe for all residents and helping to avoid Oakland traffic accidents.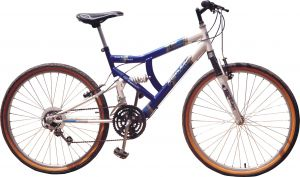 According to The Oakland Tribune, an accident claimed a life of a cyclist on Sunday night at the intersection of Bancroft and 78th Avenues. The unidentified fifty-one year old cyclist was travelling southbound on 78th when he was hit by an SUV that was backing up in the eastbound lanes. It is unclear whether the Dodge Durango was exiting a driveway or was reversing for another reason. The forty-five year old driver, who remained at the scene of the accident, is from Oakland but his name has not been released. The bicycle rider was taken to a hospital but died from his injuries. Alcohol does not appear to have been involved in the incident.
Statistics compiled by the National Highway Traffic Safety Administration found 630 cyclist fatalities occurred nationwide in 2009. This represented two percent of all motor vehicle fatalities. The report also found that 51,000 rider were injured in motor vehicle traffic crashes in 2009. This number may be low since it only takes into account reported incidents. Accidents in California accounted for ninety-nine of the 2009 cyclist fatalities, making California the state with the second highest number of bicycle rider deaths. Across the nation, seventy percent of all fatal bicycle crashes occurred in urban areas and seventy-two percent of incidents occurred between 4 A.M. and 8 P.M.
Ensuring safety on the road requires the involvement of both drivers and cyclists. Riders should always wear properly fitting helmets, a step proven crucial to the prevention of head injuries. Brightly colored clothing can help make cyclists more visible and bikes should be equipped with reflectors. Cyclists should also exercise caution when using headphones and should ensure they can always hear the noise of traffic in the vicinity. In general, bicycle riders are required to obey all the same traffic laws that apply to drivers.
Drivers should always be alert and take care to share the road with bicycle riders. One important safety guideline is that drivers should always leave at least three feet clearance when passing a bicycle. Motor vehicle traffic should yield to bicycles in intersections and drivers should take particular care when making turns when a bicycle is in the vicinity.
The Brod Law Firm is proud to be your Oakland bicycle accident law firm. We represent riders who have been injured due to the negligence of drivers who fail to share the road safely. Our Oakland injury attorney offers a free consultation to victims and handles most injury cases on a contingency basis so no fee is due unless we successfully help our client recover compensation for their injuries.
See Related Blog Posts:
Pedestrian Dies after Collision with Cyclist
San Francisco Bicycle Accident Attorney on Safety and The Policy of Contributory Negligence