Legal Battles in the Wake of Chevron Oil Spill in Brazil Our San Francisco oil accident lawyer has been following the legal battles resulting from an oil spill. The spill occurred in November 2011 in an area offshore of Brail known as Frade Field. Chevron had a $3.6 billion project running at the time the spill occurred and approximately three thousand barrels of crude oil escaped into the Atlantic Ocean. Notably, the project had been proceeding under strict scrutiny in the wake of the 2010 Macondo spill that occurred in the Gulf of Mexico.
Criminal charges have been formally filed against Chevron and Transocean executives relating to the oil pipeline leaks. Investigations suggest that the companies used excessive pressure while drilling in the Frade field area. Prosecutors also charge that Chevron used faulty equipment and failed to meet industry requirements that aim to prevent and counter spills. Individual executives, including George Buck who is the head of Chevron's Brazil operations, have been charged with obstructing the post-spill investigations. Those charges can carry prison sentences of up to thirty-one years.
Overall Brazilian authorities suggest that Chevron acted carelessly when it carried out operations at the Frade site. Prosecutors in Brazil are asking Chevron and TrasnOcean to pay $5.5 million and are seeking penalty payments of around $549,100 from individual executives. Chevron has denied all charges involving the company and its representatives. The judge in the case has ordered that certain executives may not leave Brazil without specific permission from the court.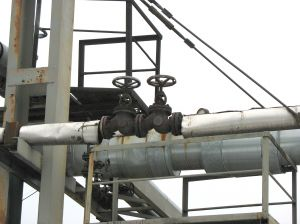 The Frade site has been producing approximately 60,000 barrels of oil per day. About half of that production is credited to Chevron. The company is headquartered in San Ramon, making news about Chevron of particular interest to those concerned about Northern California oil safety.
Just last month, a smaller seepage was identified in the Frade project resulting in a sheen that covered just over one kilometer. A Chevron spokesman suggested that the new leak was from a different field than the larger November incident.
Federal regulators and criminal charges play an important role in preventing industrial accidents and in holding companies and individuals accountable when the failure to exercise due case results in a dangerous or even deadly. However, victims of Northern California oil accidents should recognize that a criminal case is about punishing the wrongdoers, not compensating those the accident harmed. Victims need to contact a skilled an experienced victim's rights attorney. A civil suit is the only way for those who suffered financial losses, injury, or even death to receive the compensation that they need and that they are owed. In some cases, these lawsuits can be a standard claim brought by (or on behalf of) a single plaintiff. Where the accident caused a similar harm to a large number of victims, a class action lawsuit may be appropriate. The class action method can ease the burden on individual claimants, especially where the likely recovery per claimant is small and the effort of bringing suit makes more sense when multiple smaller claims add up to a large group recovery.
Whether you pursue your claim as an individual or you want to explore the possibility of a class action, The Brod Law Firm is here to help. We serve San Francisco, Oakland, Sacramento and other communities in Northern California. We are a dedicated victims rights law firm. We often handle plaintiff's claims on a contingency basis and always offer a free consultation for new clients.
See Related Blog Posts:
Further Developments in the San Bruno Explosion Investigation
California Residents Must Protect Legal Rights Following Refinery Injuries