Car crashes can have many terrible consequences that may impact automobile occupants and bystanders alike.  One consequence that many people don't think about is the link between car crashes and gas leaks.  Gas leaks can be silent killers, poisoning the air and creating the risk of horrific explosions.  As a San Francisco gas leak injury lawyer, Attorney Brod knows these incidents are far more common than people might imagine.  He and his team believe in helping the injured and/or mourning by holding the responsible parties accountable for the consequences of their actions.  We bring personal injury suits and/or wrongful death claims in Northern California in cases of car accidents, gas leaks, and cases that involve a dangerous combination of both.
Auto Accidents Causing Gas Leaks: Far Too Common, Far Too Dangerous
CBS SF reports that fire crews were called to the 2200 block of Story Road in East San Jose on Sunday due to reports of a gas leak.  Accord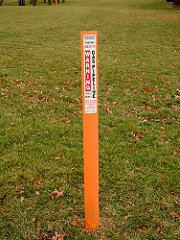 ing to San Jose Fire Department Capt. Brad Cloutier, the leak was the result of a motor vehicle crash.  Officials evacuated numerous buildings and homes located on Story Road and Amador Drive.