From crashes to mechanical issues,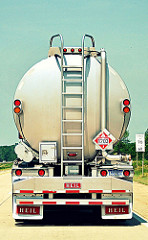 accidents involving large trucks are always frightening and the danger is magnified when the truck is carrying hazardous materials.  Transporting fuel and other potentially dangerous materials is necessary, but it must be done with the highest concern for safety.  Hazardous materials truck accidents can claim lives and cause devastating injuries.  Our Oakland truck accident lawyer advocates for the victims of hazmat accidents helping ensure them recover compensation and holding those responsible accountable for the consequences of their actions and choices.
Diesel Tanker Truck Catches Fire in Vallejo
Thankfully, as the Vallejo Times-Herald reported, tragedy was averted in the case of a diesel truck fire in Vallejo this week.  Early Monday morning, the Vallejo Fire Department responded to a fuel tanker truck fire on Highway 37 near the Fairgrounds Drive exit.  Department officials told reporters that the double tires on the tanker caught fire, possibly as a result of a brake failure on a hill.  While the fire melted the aluminum surrounding the tires, firefighters were able to extinguish the fired before it breached the diesel tank.  Battalion Chief Urrutia said the fire would have been a much bigger, "ugly" incident had the flames reached the tank.  No injuries were reported and the truck's load was transferred to a second tanker.
Statistics and Recent Stories Involving Hazmat Truck Accidents
While the government reports on large truck accidents annually, it appears the most recent report focused on hazardous materials ("hazmat") truck accidents is the 2004 Issue Brief titled Crashes Involving Trucks Carrying Hazardous Materials from the Federal Motor Carrier Safety Administration ("FMCSA").  According to the FMCSA, more than 800,000 trucks carrying hazardous materials travel the roads every single day.  Approximately 200 hazmat trucks are involved in fatal crashes annually and 5,000 hazmat trucks each year are involved in nonfatal crashes.  As the report states, "[a]lthough these numbers are small relative to the totals of almost 5,000 trucks involved in fatal crashes and 400,000 involved in nonfatal crashes annually, the potential for human injury and property damage in hazmat crashes is much greater."  Part of this danger comes from the fact that a release of hazardous materials can cause danger to anyone who comes in contact with those materials including passersby who might inhale dangerous fumes.
As the title suggests, the FMSCA report focuses on crashes and does not include incidents like Monday's fire in Vallejo.  Monday's incident, which could have been much more tragic had the flames reached the tank, is just one example of the risk for in non-crash accidents involving hazmat trucks.  That incident is far from alone.  Just this week, a semi-truck carrying hazardous materials caught fire in Georgia due to a suspected vehicle malfunction (WJCL).  Likewise, late last week a hazardous materials truck caught fire in northwest Ohio (Bryan Times).
A Northern California Hazmat Truck Accident Lawyer
If you or someone you love was the victim of a hazmat truck accident in Northern California, please call our office.  We are prepared to help victim of truck fires, cargo spills, and truck crashes involving hazardous materials of all kinds.  Our Oakland hazmat lawyer understands the complexity of these incidents and can help you recover compensation for your injuries and losses.
See Related Blog Posts:
Oakland Injury Lawyer Examines Big Rig Crashes
San Francisco Cargo Spill Lawyer on the Danger of Big-Rig Spills
(Image by David Guthrie)