It is tough to imagine life before electricity. Over time, even in the past 15 to 20 years, there have been countless changes to how we produce and distribute power. In 2000, 50% of all energy produced in the U.S. came from coal. By 2013, according to the U.S. Energy Information Administration, that number dropped to 39%. There have been many positive changes to the environmental and health impact of coal use, but real dangers continue to concern our San Francisco toxic exposure attorney. Our firm is dedicated to helping people in Northern California who have been sickened by coal ash or otherwise made ill because of coal.
Power Company Agrees to Fund Clean-Up of Major Coal Ash Spill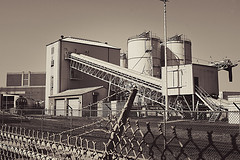 On Tuesday, a report in the San Francisco Chronicle announced an agreement between Duke Energy and environmental/wildlife groups to fund the cleanup of a major spill of toxic coal ash. The spill originated at a power plant near Eden, North Carolina and left 70 miles of the Dan River covered in gray sludge. Duke has already begun vacuuming up large pockets of the sludge from the river bottom. The agreement provides that the company will pay for further cleanup and wildlife monitoring. While water samples showed a drop in contamination as the ash settled to the bottom, environmental groups warn that the sediment will be churned back into the water after storms and in other high water flow periods. Residents have been warned not to eat fish caught downstream from the plant and communities that use the river for drinking water have been treating the water and filtering out contaminants. North Carolina lawmakers are examining other ash dump sites in the state.