It is tough to imagine life before electricity. Over time, even in the past 15 to 20 years, there have been countless changes to how we produce and distribute power. In 2000, 50% of all energy produced in the U.S. came from coal. By 2013, according to the U.S. Energy Information Administration, that number dropped to 39%. There have been many positive changes to the environmental and health impact of coal use, but real dangers continue to concern our San Francisco toxic exposure attorney. Our firm is dedicated to helping people in Northern California who have been sickened by coal ash or otherwise made ill because of coal.
Power Company Agrees to Fund Clean-Up of Major Coal Ash Spill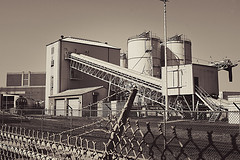 On Tuesday, a report in the San Francisco Chronicle announced an agreement between Duke Energy and environmental/wildlife groups to fund the cleanup of a major spill of toxic coal ash. The spill originated at a power plant near Eden, North Carolina and left 70 miles of the Dan River covered in gray sludge. Duke has already begun vacuuming up large pockets of the sludge from the river bottom. The agreement provides that the company will pay for further cleanup and wildlife monitoring. While water samples showed a drop in contamination as the ash settled to the bottom, environmental groups warn that the sediment will be churned back into the water after storms and in other high water flow periods. Residents have been warned not to eat fish caught downstream from the plant and communities that use the river for drinking water have been treating the water and filtering out contaminants. North Carolina lawmakers are examining other ash dump sites in the state.
The Danger of Coal Ash
Coal ash, also called coal combustion residuals ("CCRS"), is the substance left behind after power plants burn coal. In a webpage dealing with possible regulation of CCRS, the Environmental Protection Agency ("EPA") notes that coal ash contains risky contaminants including mercury, arsenic, and cadmium. These toxins can contribute to cancer and a host of other health problems. The EPA suggests that proper protections are needed to prevent dangerous toxins from leaching into the groundwater, migrating into drinking water, and posing significant health concerns.
The Sierra Club's "Beyond Coal" project looks to identify cleaner alternatives to coal. Discussing coal ash in particular, the Club notes the byproducts of coal combustion can contain a host of toxins. Especially with prolonged exposure, these toxins have been tied to injury to all major organ systems including but not limited to the lungs, the brain, the gastrointestinal tract, kidneys, and the reproductive system. Referencing an EPA risk assessment, the Sierra Club says that living in proximity to a wet coal ash pond causes significantly more harm than a pack-a-day smoking habit and that living within a mile of an unlined coal ash pond leads to a 1 in 50 cancer risk (2,000 times higher than the EPA's acceptable level). Pregnant women face particular dangers, including the risk of birth defects, and children are especially susceptible to the toxins in coal ash.
Protecting the Public, Advocating for People Harmed by Energy Byproducts
All too often, energy companies (and other companies) exercise far too few precautions when it comes to storing potentially hazardous byproducts of their work. This inattention is sometimes a matter of negligent indecision and at other times it is a knowing decision, an economic calculation that values profit over public safety. Failing to use proper precautions for the storage of toxic substances can endanger public health by contaminating the water, the soil, and the air. If you and/or members of your family have been sickened by coal ash or other toxic industrial byproducts, call our Northern California toxic tort attorney in Oakland, San Francisco, Santa Rosa, or San Jose. We will work to get you money damages, compensation that can be especially critical in the case of toxic exposure where resulting health problems may last a lifetime.
See Related Blog Posts:
California Lawyer on the Dangers of Carbon Monoxide Poisoning
West Virginia Disaster Is Canary in Coal Mine Regarding Chemical Spills
(Photo of unrelated coal plant by Cliff of Cliffords Photography)