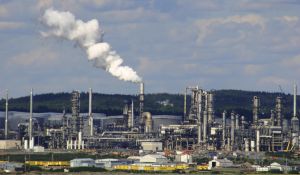 While the jury is still out on whether the practice used to extract natural gas and oil from shale known as "fracking" is inherently dangerous, the process has been known to cause contamination, especially of drinking water. And another technique related to fracking that oil companies are employing to separate hydrocarbons from shale formations in California known as "acidizing" could prove to be as harmful to health as it is effective in oil and gas exploration. Attorney Gregory Brod, who has achieved notable success in resolving numerous oil and gas related disputes and has litigated and tried several energy industry cases in the state, is closely monitoring this potential source of toxic torts.
Largely Mum Oil Industry Sees Monterey Shale Formation as Big Prize
According to the San Francisco Chronicle, the process of acidizing, which pumps a type of acid into vertical wells to create pores in rocks and thus release petroleum locked in, may work better than hydraulic fracturing, which uses water, in California's shale formations. The state's oil industry is eyeing in particular the large Monterey Shale formation – thought to hold 15.4 billion barrels of oil – for utilizing the acidizing process. While petroleum companies have set their sights on the Monterey Shale formation in Central California, they have been fairly tight-lipped when it comes to discussing the details of acidizing for competitive reasons as well as the desire not to draw the attention of environmentalists and state officials.
When it comes to acidizing, there is plenty to ponder and debate. Hydrofluoric acid, the particular acid used in acidizing, is highly corrosive, capable of breaking down steel as well as rock, and it can also damage lungs and cause serious burns to the skin. When hydrofluoric acid exceeds 67 degrees it forms a vapor cloud that lingers near the ground, according to energy experts. A high-profile example of the deadly nature of the acid arose last September, when a hydrofluoric acid accident at a South Korean chemical plant killed five people.
Acidizing Process Attracts Scrutiny from Lawmakers in Sacramento
While state officials say they are not aware of any serious accidents involving the use of hydrofluoric acid as an acidizing agent to extract petroleum in California and there have been no recorded incidents of the acid seeping into groundwater, lawmakers in Sacramento are moving to include acidizing in legislation to regulate fracking. More specifically, the bill would require oil companies to secure permits for acidizing as well as fracking of wells, and it would authorize a study of the potential environmental perils of the two extractive techniques.

The Brod Law Firm has been accepting clients for class-action lawsuits related to water contamination caused by fracking as well as by the gasoline additive MTBE. The chemicals used in the fracking process and in acidizing have no place in our underground water supply, and our experienced toxic-tort attorneys are prepared to protect the rights and health of our citizens through litigation if necessary. If you or someone you care about has been adversely affected by a toxic tort connected to oil, natural gas or gasoline, please contact the Brod Law Firm for a free initial consultation.
-James Ambroff-Tahan contributed to this article.
See Related Blog Posts:
Fracking Bill Could Lead to New Claims Against Oil and Gas Companies
Fracking in California and Causes of Water Contamination
Toxic Tort Attorney Addresses Water Contamination Caused by Fracking