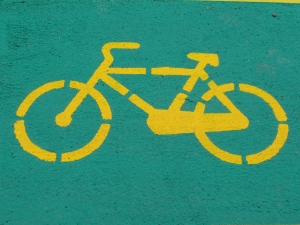 The August 14 fatal collision between a bicycle and a truck in San Francisco that resulted in the bicyclist's death is still fresh in the minds of Bay Area residents as well as in the thoughts of San Francisco bicycle accident attorney Greg Brod. However, with the back-to-school season upon us, the region is entering a potentially dangerous period for younger bicyclists, who are among the most vulnerable members of our society.
The tragic crash at the intersection of Sixth and Folsom streets in San Francisco's South of Market neighborhood took the life of 24-year-old Amelie Le Moullac, who died when a truck hit her while making a turn. The female bicyclist was riding in the bike lane when the truck struck her, and she succumbed to her injuries and was later pronounced dead at San Francisco General Hospital. As reported by the San Francisco Chronicle, it wasn't until Monday that the San Francisco Police Department agreed to expedite the release of a copy of the police report on the collision to the Le Moullac family.
As the National Highway Traffic Safety Administration's most up-to-date statistics reveal, bicyclists even younger than Le Moullac are the highest risk group for injuries in traffic crashes. While the 45-54 age group of bicyclists accounted for the highest number of those of killed in traffic collisions in 2011, the 16-20 age group of bicyclists registered the highest number of injuries resulting from traffic crashes for that year. Indeed, just as NHTSA statistics showed that the majority of bicyclists killed or injured in 2011 were males – 85 percent and 78 percent, respectively – within injuries alone, the largest single group of the 38,000 male bicyclists injured in 2011 were the 6,000 in the 16-20 age category. By far, the highest injury rate per million in the population of both males and females, 380 per million, was registered by 16- to 20-year-old bicyclists involved in a traffic collision in 2011.
While on their way to and from school or college, teenagers often choose to ride their bicycles, especially in a state with an ingrained bicycle culture such as California. As NHTSA statistics further reveal, it was precisely during the period when students are most likely to be returning home from class, during the 4 p.m. to 7:59 p.m. period, that largest percentage of bicyclists were killed in traffic collisions in both 2010 and 2011, at 28 percent and 30 percent, respectively. In 2010 and 2011 the 8 a.m. to 11:59 a.m. period (13 percent and 14 percent, respectively) and the noon to 3:59 p.m. time slot (17 percent and 18 percent, respectively) – when students are most likely to be on their way to school – also accounted for large shares of bicyclist fatalities from traffic collisions.

As a longtime member and supporter of both the San Francisco and Marin County Bicycle Coalitions, attorney Greg Brod maintains particular empathy for the perils bicyclists must face on Bay Area roads as well as an excellent record of advocacy for the rights of all bicyclists, including our children. If you or a cyclist you care for was injured or killed in crash with a motor vehicle please call the Brod Law Firm to arrange a free consultation to discuss your rights, the facts and pertinent laws involved, and potential claims that may be lodged against those responsible for the collision.
-James Ambroff-Tahan contributed to this article.
See Related Blog Posts:
San Francisco Bicycle Lawyer on the Importance of Bicycle Helmets
Examining Statistics After 24 Year Old Woman Killed in San Francisco Bicycle Crash