Some of the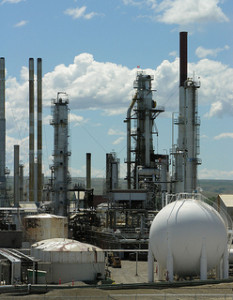 most important things in our lives are those we rarely think about, like trusting that the brakes will engage when you step on the appropriate pedal.  They can also be some of the most dangerous when things go awry.  Oil and gas lines are among these things.  Oil and gas quite literally fuel our lives.  We trust that the companies that supply these utilities are doing what they should to keep us safe and prevent, among other things, pipeline explosions.  As Californians know all too well, this isn't always the case and our San Francisco pipeline accident attorney is here to help when tragedy strikes.
Expert Contradicts PG&E's Interpretation of Rules in Trial Stemming from 2010 San Bruno Explosion
The safety of gas pipelines is in the news this week as Pacific Gas and Electric Co. ("PG&E") faces criminal charges and fines of up to $562 million alleged violations arising out of the investigation that followed the deadly pipeline explosion in San Bruno in September 2010.  SFGate reports that a government engineer testified this week and contradicted PG&E's assertion that certain pipeline-related rules are vague and self-defeating.  While PG&E contends that a rule on pipeline pressure is vague and creates odd incentives, the prosecution witness testified that it was far from obscure, had been discussed at public workshops, and was explained on the agency website.  During his opening statement, PG&E's attorney said the company did its best to comply with vague regulations.