Car crashes can have many terrible consequences that may impact automobile occupants and bystanders alike.  One consequence that many people don't think about is the link between car crashes and gas leaks.  Gas leaks can be silent killers, poisoning the air and creating the risk of horrific explosions.  As a San Francisco gas leak injury lawyer, Attorney Brod knows these incidents are far more common than people might imagine.  He and his team believe in helping the injured and/or mourning by holding the responsible parties accountable for the consequences of their actions.  We bring personal injury suits and/or wrongful death claims in Northern California in cases of car accidents, gas leaks, and cases that involve a dangerous combination of both.
Auto Accidents Causing Gas Leaks: Far Too Common, Far Too Dangerous
CBS SF reports that fire crews were called to the 2200 block of Story Road in East San Jose on Sunday due to reports of a gas leak.  Accord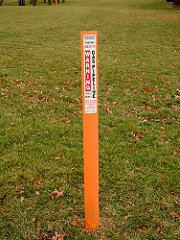 ing to San Jose Fire Department Capt. Brad Cloutier, the leak was the result of a motor vehicle crash.  Officials evacuated numerous buildings and homes located on Story Road and Amador Drive.
Gas leaks caused by car accidents occur far more often and are far more dangerous than most people realize, as a quick check of recent headlines reveals.  On August 16, a hit-and-run driver slammed into a gas meter in Kansas causing a leak that took crews three hours to remedy (KAKE).  The very same day, a pickup truck collided with a car and a house in Anchorage, Alaska, resulting in charges of reckless driving and driving with an expired license against the truck driver (KTOO).
Although it may not have been caused by an automobile crash, another incident that also occurred this month evidences just how dangerous gas leaks can be.  WBAL cites various emergency officials who said that a natural gas explosion, likely originating in a basement meter room, caused a tragic fire in Silver Springs, Maryland on August 10.  The resulting fire killed seven and injured 34, including 3 firefighters.
Liability in Car Crash Cases and Gas Leaks in San Francisco and Throughout Northern California
These cases involve two parts of our personal injury practice, gas-related injuries and car accident cases.  When a gas leak occurs, one of the most important steps towards recovering damages is determining who is at fault.  Even seemingly straightforward cases like a car damaging a gas line may be more complex.  For example, the gas line may have been dangerously vulnerable because of shoddy construction, poor maintenance, or negligent placement.  Other gas leak cases (often categorized as "toxic tort" litigation) involve a complex look at a myriad of potential causes and culprits.  People injured in a gas leak accident and survivors of those who did not survive, whether by an explosion or due to poisonous gas, have an advocate like Attorney Greg Brod who can conduct an independent, in-depth investigation that may go well beyond what the police do.  Additionally, Attorney Brod can look at whether any insurance policies should cover the incident and help fight the insurance company to ensure they pay up where a client is entitled to coverage.
Similar issues arise in car accident cases, including those that involve damage to gas lines.  In all personal injury matters, the Brod Law Firm has experts at the ready to help investigate and prove the acts or inaction that led to the tragedy.  We always attempt to settle before trial, but we are also always ready to go to trial if necessary.
Please call if our San Francisco injury law firm can be of assistance to you.  We handle a wide-range of personal injury and wrongful death matters including car accidents, fire injuries, toxic exposure cases, and product-related injuries.  We serve all of Northern California and have offices in Oakland and Santa Rosa in addition to our San Francisco location.
See Related Blog Posts:
Bay Area Toxic Torts Attorney Seeking Justice for People Sickened by Toxic Refinery Emissions and Working to Prevent Future Harm
Safety and Justice: Northern California Accident Attorney Examines What Causes Fatal Car Accidents
Carbon Monoxide Poisoning in Motor Vehicles: Details, Dangers, and Liability
(Image by Mark Goebel)