Most of the injury cases we handle at The Brod Law firm can be classified as accidents.  While the defendant's negligence or recklessness caused the incident, typically the defendant did not actually intend for anyone to get hurt, much less killed.  However, it is important to remember that California law does allow for civil claims in the case of intentional injury, such as a civil case seeking compensation for shooting injury or death.  As an Oakland intentional injury attorney serving all of Northern California, Greg Brod works to get victims compensation for a wide-range of intentionally inflicted injuries and wrongful deaths.  This commitment includes serving as a San Francisco and Oakland shooting injury lawyer.
Spate of BB Gun Shootings in San Leandro and Surrounding Region
We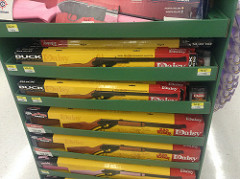 are reminded of the importance of civil claims for intentional injury as we continue to hear about the rising number of BB gun shootings in our region.  Last weekend, ABC7 reported that police were looking for suspects who used a BB gun to shoot a woman and damage a pizza shop in San Leandro.  Investigators told reporters that the shooting happened on East 14th Street and said they are looking for the driver of a Jeep Grand Cherokee seen in surveillance videos.
As ABC7 explains, this was not an isolated incident.  According to police, there have been 125 BB gun shootings in San Leandro and neighboring cities since December.  In many of the incidents, vandals used the BB guns to shoot at parked cars.
BB Gun Dangers
BB guns can be fun, but they can also be dangerous.  In a Safety Alert, the Consumer Product Safety Commission ("CPSC") warns that BB guns can kill.  This danger is intensified by the presence of high-velocity BB guns that can shoot ammunition at speeds exceeding 350 feet per second.  The CPSC estimates it receives 4 reports of deaths caused by BB guns and pellet rifles each year.  A query of the Centers for Disease Control's Nonfatal Injury Reports system shows that 13,484 people in the U.S. were injured by BB guns in 2014 alone.  Expanding the query to include the decade from 2005 through 2014 shows that 174,496 people were injured by BB guns during that decade.  These numbers include both intentional and unintentional events.
Civil Claims for Intentional Injury in California
Regardless of the cause, many pe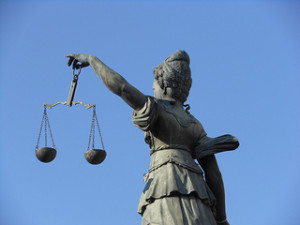 ople assume that cases of intentional injury are best left to the police and the criminal courts.  However, victims of intentional injury and family members of those killed in intentional acts may also have civil claims against the wrongdoer.  Examples of intentional injuries that might give rise to civil claims include shootings, sexual assault, elder abuse, and many other terrible events.
Since there are different standards in civil courts and criminal courts, sometimes a civil claim can be successful even where a criminal suit failed or was never brought at all.  A famous example of this is (at the risk of dating ourselves!) the prosecution of O.J. Simpson for the deaths of Nicole Brown Simpson and Ron Goldman.   In that matter, the criminal court failed to convict but the civil court held O.J. Simpson liable for the two deaths.
Why Civil Claims Are So Important
Civil claims are very important for numerous reasons, but two reasons in particular stand out from our work with victims.  First, the claim is brought by the victim(s) rather than the government.  This is extremely empowering, especially in cases involving intentional acts.  A civil claim can truly allow a victim to face the perpetrator and take back the power that they were robbed of in the attack.
Second, a civil claim can result in compensation paid to the victim by the perpetrator.  This compensation can be critical when a victim faces medical costs, lost wages, ongoing expenses related to the injury, and may need psychological counseling to deal with the trauma.  Likewise, this compensation is important in wrongful death cases where medical bills and burial costs may be high and where the family may face a vastly changed future with the loss of the income, services, and care of the deceased victim.
A Northern California Lawyer for Intentional Injury Victims
If you have been injured or lost a loved one due to an intentional act anywhere in the Northern California region, please call our law firm at (800) 427-7020.  A civil claim may exist against the perpetrator and additional claims against other parties (e.g., a daycare that ignored ongoing abuse, a parking garage with inadequate security) may also be appropriate in some cases.  With three convenient offices, our experienced intentional injury lawyer in Oakland, Santa Rosa, and San Francisco helps victims throughout Northern California and in some parts of Central California.
See Related Blog Posts:
Dying Declaration in East Oakland Shooting Serves as a Lesson in Evidence and the Civil/Criminal Divide
Spectator Violence: When Sports Fans Turn Violent
Sacramento Injury Attorney on Civil Claims for Intentional Injury in California
(Image of BB Guns (not representative of guns in story) by Mike Mozart; Image of Statue of Justice by michael coghlan)