Clean air is essential to life.  Reliable energy may not be the same type of basic building block, but it is nonetheless essential to our modern way of living in 2016.  At the Brod Law Firm, we believe that we should be able to have both clean air and reliable energy.  As an Oakland industrial pollution law firm, we advocate for Bay Area residents sickened by toxic pollution from oil refineries and other industrial sources.
Tesoro to Spend Millions to Improve Refinery Emissions as Part of Settlement Agreement
This week, KRON4 reported that the Tesoro refinery in Martinez is one of six company locations covered by a recently announced federal court settlement.  Tesoro has agreed to pay $425 million in order to settle a Department of Justice ("DOJ") lawsuit charging the company with violating the Clean Air Act and other regulations.  The Texas-based company will pay $403 million to improve equipm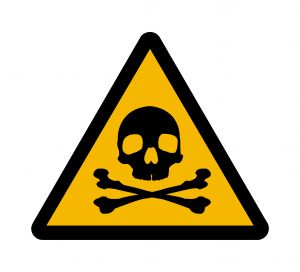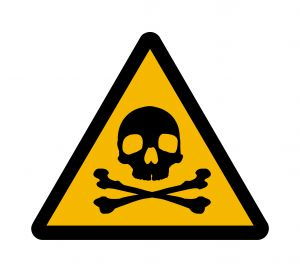 ent used to control dangerous air pollutants such as sulfur dioxide, nitrogen oxides, and volatile organic companies.  Additionally, Tesoro agreed to pay $10.45 million in civil penalties and spend $12.2 million on projects designed to mitigate the impact of air pollution at the community level.  The latter payment includes $1 million aimed at enabling the Mount Diablo Unified School District to purchase at least four new school buses so it can retire older buses that use polluting diesel fuel and replace them with buses that burn cleaner compressed natural gas.
The agreement is not yet final and is currently undergoing a 30-day public comment period.  Tesoro continues to deny violating any laws or regulations, but released a statement saying the company is pleased to have settled the lawsuit.  KRON4 quotes the Assistant Administrator of the Environmental Protection Agency Cynthia Giles as commenting "The advanced technologies Tesoro and Par are required to implement are the future for protecting people from toxic air emissions…. This settlement puts new enforcement ideas to work that will dramatically cut pollution and protect communities."
The Danger of Pollution from Oil Refineries
In a press release announcing the proposed settlement, the DOJ explains that refineries process crude oil into numerous energy and other products from gasoline and diesel fuel to asphalt.  The DOJ suggests that the refineries involved in the lawsuit emit substantial levels of dangerous chemicals into the environment including volatile organic compounds which "can result in numerous health effects, including eye, nose and throat irritation, headaches, loss of coordination, nausea and damage to liver, kidney and the central nervous system, among other effects."  According to the DOJ, certain toxins from refineries are known or suspected to be cancer-causing, cause birth defects, harm the environment, and cause other negative effects.
The environmental law group, Earth Justice, states in its Refineries Fact Sheet that approximately 90 million Americans live within a 30-mile radius of at least one refinery and many live near multiple refineries.  Earth Justice suggests that children are disproportionately exposed to and vulnerable to the health threats caused by refinery emissions.  The group writes, "Refineries release toxic air pollution, which can cause cancer, birth defects and chronic conditions like asthma, in communities in 32 states."
A Law Firm for Refinery Pollution Victims
We need energy, but we also need clean air.  These needs should not be in conflict.  There are solutions that can help keep people safe, solutions not in place at many refineries.  Research in this area must also continue.
If you or someone in your family has been sickened by pollution from a Bay Area refinery, call our toxic exposure lawyer in Oakland, San Francisco, or Santa Rosa.  We handle cases involving toxic exposure resulting from refinery accidents as well as cases involving toxic exposure from "every day" refinery emissions.  We can help you get justice, fight for the compensation you deserve, and help prevent future exposure by holding companies accountable for the pollution they produce.
See Related Blog Posts:
Remembering the Past, Helping Victims, and Preventing Future Tragedies: California Industrial Accident Lawyer on the Danger of Accidents Involving the Oil and Gas Industries
Bay Area Residents May Not Be Able to Breathe Sigh of Relief, Even as Feds Fine Valero for Pollution
(Image by resignet)