Years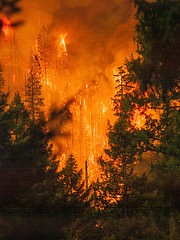 ago, if you asked someone to name the biggest meteorological threat facing California, they would probably have answered "earthquakes" without a second thought.  In recent years, however, two closely-related threats have risen to the top of the list – drought and wildfire.  Given the "wild" moniker, many people assume that they have little or no legal rights when a wildfire causes damage, injury, or loss of life.  This is not necessarily true and our California wildfire attorney helps ensure that wildfire injury victims recover money from insurers and, when there is a human cause, from those responsible for the blaze.
Wildfire Roars through Lake County
On Monday, San Jose Mercury News reported on a wildfire that is roaring through parts of Northern California.  The Lower Lake Fire, broke out on Saturday and quickly grew to cover 5 square miles, aided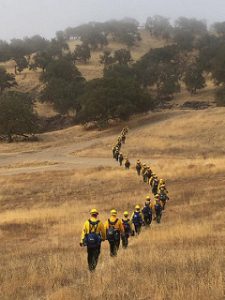 by winds, bone-dry vegetation, and soaring temperatures that hindered firefighters' efforts.  After seeming to calm later Saturday, wind gusts kicked up flames again on Sunday and the fire tore into parts of Lower Lake, a town of 1,200 located some 90 miles north of San Francisco.  Fire officials compared the blaze to a wave of water pouring over the city.  More than 100 homes were destroyed over the weekend and Cal Fire said thousands remain in the threat zone.