The ability to make and use fire is one of the things that has set the human race apart from other species.  We use fire to stay warm, provide light, and cook food.  However, fire is strong and when it is out of control it can cause serious injuries or death.  When residential fires happen because of human negligence, such as when an apartment is not equipped with working smoke detectors or when a wiring issue causes a home to ignite, our San Francisco fire injury lawyer helps hold those at fault financially accountable.
Home Fire in San Francisco Leaves Man in Critical Condition
Earlier this week, CBS SF reported on a residential fire that left a man in critical condition in San Francisco's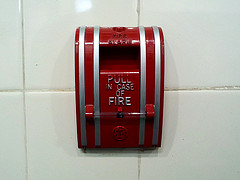 Visitacion Valley.  The fire department was called to the first block of Cora Street at 2:10 PM on Tuesday afternoon.  Upon arrival, firefighters saw flames and smoke inside a single-family home and there was smoke emanating out of the residence.  It was only after they forced their way into the home and began a search that firefighters found a male victim inside.  Emergency officials transported the man to the hospital in critical condition.