Oil and gas are essential utilities that help keep our modern world moving and the oil and gas industries are important parts of our nation's economy.  However, as the residents of San Bruno know far too well, oil and gas lines can be incredibly dangerous.  At the Brod Law Firm, our Northern California pipeline accident lawyer believes that safety must be priority number one and our team is ready to step forward to help anyone injured in a pipeline accident.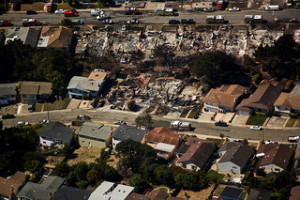 Recalling a Day Many Will Never Forget
Last fall, ABC7 marked a somber anniversary, calling September 9, 2010 "the day no one can forget."  On that date, a PG&E natural gas pipeline exploded in San Bruno sparking a huge fire that one resident compared to "a geyser of flames."  The blaze ultimately claimed eight lives and left 66 people injured.  Thirty-eight homes were destroyed and more than a dozen lots remained vacant as of the four-year anniversary.  Not surprisingly, residents remain angry with PG&E despite the $1.4 billion fine levied against the industry giant, noting that the incident could have been prevented and saying the company has not properly apologized to those impacted by the tragedy.