College should be a time of learning and growth, an opportunity for teens to grow into young men and women. College campuses should be a safe space for this transformation. Sadly, too often the danger of college sexual assault hangs over young women (and young men too, while we will primarily refer to female victims in this post, we recognize that men can also be victims of sexual assault) throughout their university years. Our Oakland assault attorney is committed to helping the victims and holding all responsible parties accountable for these crimes and the environment that allows them to occur.
UC Berkeley Student Reports Sexual Assault in Campus Housing Unit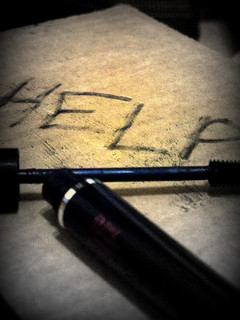 Police report that a female student attending UC Berkeley was sexually assaulted last weekend in a campus housing unit located in Albany. As detailed in The Oakland Tribune, university police were called to a hospital on Sunday to initiate an investigation into the incident. The victim told officers that a male acquaintance had invited her to an off-campus bar before taking her to an Albany Village apartment where he assaulted her sexually. Police say the suspect, who has not yet been arrested, is a 40 year old Hispanic male, approximately 5'7″ and 170 pounds.
Civil Claims for Sexual Assault
There are a range of remedial options available to victims of sexual assault, including but not limited to cases of rape, that occurs on a college campus. One option is filing a civil lawsuit, a claim that falls under tort law which is the same body of law that covers personal injury cases. Such claims can be pursued alongside criminal investigations and/or school-based investigations.
Among the papers available through The National Resource Center on Violence Against Women is a study titled Civil Tort Actions Filed by Victims of Sexual Assault: Promise and Perils. The authors report an increase in the number of sexual assault victims opting to pursue civil tort claims and a related increase in the type of claims available to victims. Claims can be filed against third-parties in addition to the actual assailant. Typically, these claims involve allegations that the third-party failed to "use reasonable care to protect against foreseeable sexual assault." For example, the victim may point to an alleged failure to provide appropriate security. Defendants may include both schools and administrators. The claims may be more complex when a state entity is involved, but sovereign immunity objections usually do not prevent a case against a public school.
There are, as the paper points out, both benefits and drawbacks to pursuing tort claims against either an assailant or a third-party. Plaintiffs may be concerned about a lengthy court process, a loss of privacy, and the possibility of victim-blaming by the defendant(s). On the positive side, a civil case may give the victim a sense of control (a feeling often lost in the wake of an assault), a monetary award can provide access to psychological services, and the case can spur changes that can prevent future attacks. The latter benefit is especially applicable to cases against colleges and universities.
Helping Survivors Take Control
We encourage victims of sexual assault to seek help and to explore their options. Although they focus on other jurisdictions, so the exact rules may not apply to California, two additional resources that can help victims consider their options are: A Survivor's Guide to Filing a Civil Lawsuit (Washington state) and A Guide to Civil Actions for Survivors of Sexual Assault (North Dakota).
Our office offers free consultations to all prospective plaintiffs to help you understand the nuances of California law and how it may apply to your case. The team at our Oakland sexual assault victims' law firm promises to fight for your legal rights and to always treat you with the respect and kindness you deserve.
See Related Blog Posts:
Sexual Assault of Minors: the Ultimate Abuse of Power
Seeking Justice After Trauma: Legal Considerations After a Case of Sexual Abuse In an Oakland-area School