Teen drivers are the target of many an angry tirade, sometimes with good reason. Only in recent years has attention shifted to the particular dangers at the other end of the age spectrum. Our San Jose personal injury law firm believes it is important to examine the unique concerns raised by older drivers. This can lead to hard conversations, but it can also prevent accidents and keep everyone safer on the roads. When accidents do occur, we are prepared to help injured plaintiffs seek legal damages regardless of the age of the responsible party.
Article Focuses on Older Drivers, Accident Risks, and Hard Conversations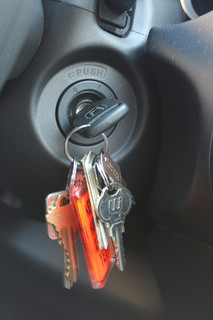 A columnist for the San Jose Mercury News recently focused on the issue of aging drivers. He noted that his own father had been involved in a fender bender shortly before he passed at age 81 and observed that, once a careful driver, his father had begun to drive faster and react slower in his last years. While the author's father only bent a parking sign, an accident involving a 90 year-old Woodside man could have been much more tragic. Edward Nelson's SUV jumped a curb in Menlo Park and hit twin 6 year-old boys leaving one with a broken arm and the other in need of extensive surgery. The twins' family is pursuing a claim, asserting that Nelson should not have been driving, especially after a 2012 accident. According to police, he mistook the gas pedal for the brake.
The column notes that California laws place only modest restrictions on older drivers, requiring a written and vision test after a driver turns 70 and sometimes adding an in-car test. Appeal processes are available for those who have their licenses revoked due to a poor driving record or because of health risks. This means families often have to take the reins and initiate difficult conversations about surrendering the keys.
Aging Population Means Increasing Number of Older Drivers
As the population ages, the number of older drivers is quickly increasing. A Center for Disease Control ("CDC") webpage on Older Adult Drivers notes that the United States had 33 million licensed drivers in 2009, a 23% increase over the number a decade prior. Additionally, the CDC notes that 5,550 older Americans died in motor vehicle collisions in 2008 and 183,000 were injured, numbers that translate to 15 deaths and 500 motor vehicle injuries involving seniors each day. Starting at age 75, there is a notable rise in fatalities per mile driven, with an even greater increase for those over age 80.
Age, Health, and Driving Skill
Looking at the impact of aging on driving skill (vs. the increased risk of injury or death), The National Institute on Aging offers a website directed at seniors on driving and age issues. The Institute notes that age alone doesn't make someone a bad driver, but that there are a number of age-related issues that can impair driving ability. These include changes in vision, hearing, reaction time, muscle/joint health, and over well-being. Medications can also negatively impact skills needed for driving.
Asking the Hard Questions and Representing Accident Victims
Older individuals and their families must take the initiative to evaluate their health and its impact on driving skills. Difficult conversations and difficult decisions can prevent crashes and save lives.
When age-related declines do lead to a motor vehicle crash, victims should not feel that their right to compensation is limited by the age of the responsible driver. It may be harder to bring a claim against an older person than a teenager, but the need for compensation isn't altered by the other party's age. Claims against older drivers can also bring attention to the risks associated with aging drivers, attention that can prevent future tragedies. Regardless of the age of the at-fault driver, we can help. Call one of our car accident law offices in San Jose, Santa Rosa, San Francisco, or Oakland to begin the process of recovering needed monetary damages.
See Related Blog Posts:
Vallejo Accident Reminds Residents of the Importance of Exercising Caution as Drivers Age
Sacramento-San Francisco Car Accident Attorney Comments on Seniors and Driving Safety
(Photo by Quinn Dombrowski)