Just reading about bed bugs is enough to make most of us start to feel a bit itchy. Imagine then how hard it is to live with the blood-sucking pests and to have your landlord, someone who is supposed to ensure your rental is in habitable condition, ignore your pleas for help. Conditions like these led one California city to take the unusual step of instituting a pilot criminal program addressing bed bug matters, specifically focusing on instances in which an owner or landlord ignores bed bug infestations. These problems are also the reason Attorney Greg Brod has dedicated part of his practice to serving as a Northern California bed bug lawyer, representing tenants in disputes with disreputable landlords who operate unsafe and unsanitary rental properties in San Francisco, Oakland, Santa Rosa, and surrounding communities.
Concord's Program Creates Penalties for Landlords When Bed Bug Complaints Are Ignored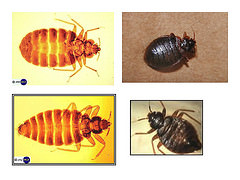 Last Spring, the city of Concord decided to get tough on bed bugs. As reported in a May 2014 Contra Costa Times article, the city created a pilot program aimed at controlling the bed bug problem in rental housing. Under the program, bed bugs are considered a public nuisance and a police unit is granted authority to address tenant's bed bug complaints, matters previously overseen by the Public Health Department. Pursuant to the new program, after a resident files a bed bug complaint the Police Department's Code Enforcement Unit sends a notice to the property owners and they have 30 days to hire professionals to inspect and exterminate the unit. If there is no response within 10 days, an Environmental Health Division employee visits the unit. Fines for non-compliance begin a $100 and rise to $500 per citation plus a re-inspection fee.
Any doubts about Concord's commitment to the bed bug eradication program can be answered by another Contra Costa Times article, this one from December 2014, detailing the surrender of a landlord who turned himself in after a warrant was issued for his arrest on bed bug related charges. According to the city, Athan Magganas failed to maintain a vermin-free environment in a property located at 2175 California Street, causing the 20-unit rental property to become unsafe or unsanitary. Officials say Magganas ignored multiple violation notices and amassed a total of $800 in fines for failure to exterminate bed bugs that reportedly infested two units in the building. The city turned to the courts and eventually a warrant was issued citing a misdemeanor violation of the Concord municipal code and setting bail at $10,000. The article reports that the Magganas case was one of 16 that had been reported under the ordinance as of its publication.
Tenant's Rights When Landlords Allow Bed Bugs to Prosper
We applaud Concord's decision to crack down on landlords who ignore bed bug infestations. Tenants should be aware that, in addition to action by government officials, they may have a civil case if their landlord has failed to address a bed bug problem. We serve as a law firm for tenants throughout Northern California and we have specific expertise in bed bug matters. We represent individual tenants as well as tenant groups, acting as a bed bug law firm in Concord, Oakland, San Francisco, Sonoma, and throughout the region. In this role, we can help renters recover money damages for the physical and mental impact of an ignored infestation. Call to schedule a free consultation.
See Related Blog Posts:
Repeat Bed Bug Infestations Raise Issues of Landlord Liability
A Bedbug Primer for California Renters
(Image by Michael Wunderli)