Recently, there has been a lot of attention on both the local and national level to the ever-increasing rents in the city of San Francisco. Less attention has been paid to the rental market across the Bay, but the city of Oakland has experienced a similar rise in residential rental fees. When rents rise, long-term tenants often find themselves pressured to move so that the landlord can profit from the trend. In some cases, the landlord steps over the line by harassing the tenant with the intent of eventually evicting the tenant or making life unpleasant enough that the tenant feels forced to leave ("constructive eviction"). Our Oakland tenants' rights attorney fights to protect tenants from illegal harassment and actual or constructive eviction.
Oakland Ordinance Looks to Protect Tenants from Landlord Bullies Trying to Profit from Rising Rents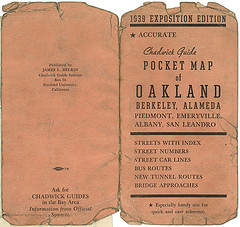 According to the San Francisco Chronicle, Oakland's rent board has been fielding calls from some 200 people each month complaining that they are being harassed or intimidated by a landlord. Tenant advocates suggest landlords are trying to force out rent-protected tenants in order to make room for higher-paying renters. With renters coming into Oakland from San Francisco, ironically because many were forced out themselves, there is growing demand for rental units. The average rent in Oakland stands at around $2,100, a 10% increase from mid-2010 to mid-2014 with an even greater increase in some desirable neighborhoods like Lake Merritt where rents have shot up 53% since 2011.
The situation has Oakland eyeing a new law to punish "bully landlords." The provision bans interfering with tenant privacy, failing to make needed repairs, taking away an amenity (ex. a parking spot), or making threats in order to push a tenant out. While the ordinance was still a proposal on Tuesday morning when the Chronicle piece came out, a short update in The Contra Costa Times confirms the city council approved the measure. Councilman Dan Kelb, who authored the measure, says that although most of the acts were already against state law, the new rule allows the city to fine or sue landlords who engage in these tactics. Landlord groups dispute the need for the rule, saying that the evidence of malfeasance is all anecdotal.
State and Local Rules Protecting Residential Renters in Oakland
On its Renter Resources page, Oakland's Housing & Community Development highlights some of the previously-existing protections afforded to residential tenants in the city. Under the Rent Adjustment Program (aka rent control), landlords may only increase rents for existing tenants once a year and, with a few specified exceptions, only by an announced "CPI increase rate" (1.9% for 2014, 2.1% for 2013). Notably, the page specifically states: "In most cases, there is no limit on increases when a tenant moves out and a new tenant moves in." This makes another tenant protection rule detailed on the page even more important — landlords may only evict a tenant for just cause.
The City's protections supplement tenant protections under state law. California law requires all residential units conform to basic standards of habitability, a set of minimum requirements that include having appropriate heating facilities, hot and cold running water, and electrical lighting (see California Statute 1941.1). State law also addresses constructive evictions. Section 789.3 forbids certain specific actions (ex. changing locks, removing tenant property from the unit) by a landlord that are undertaken with an intent to terminate a residential lease. A more general protection can be found in Section 1940.2 which provides that a landlord may not "[u]se, or threaten to use, force, willful threats, or menacing conduct constituting a course of conduct that interferes with the tenant's quiet enjoyment of the premises…that would create an apprehension of harm in a reasonable person" in order to force a tenant out. Notably, a tenant can sue even if they did not actually vacate the premises.
A Tenant Protection Attorney
Our Oakland landlord-tenant attorney is committed to protecting the rights of renters in the city, a commitment we feel is even more important given the ever-increasing cost of rental units. If you believe your landlord is trying to force you out in order to replace you with a higher paying tenant, our team can help you fight back. We also represent renters in other disputes throughout Northern California, such as a claim that the landlord violated the warranty of habitability. Call to arrange a no-cost consultation.
See Related Blog Posts:
Protecting Tenants from Unscrupulous Landlords in San Francisco's Tight Housing Market
Bay Area's Spike in Rents Presents Incentive for Landlords to Turn Over Units
(Image by Eric Fischer)